Arnold Schwarzenegger Movies And Miss Jackson's Logic Defying Boobs
May 8, 2012
Happy Tuesday to one and all and all, but one! YOU KNOW WHO YOU ARE, RICK!
In honor of seeing The Expendables 2 trailer before The Avengers, I thought I would go through some of the "stars" of that "film" and their glorious previous work. A look at their resume and the first to be put under the microscope, under the judgement, under the GOOD or BAD snap judgement or, of course, the "didn't see" option. That's how I grade these actors. It's more or less a pass/fail system with the possible "didn't see" which generally I think means a "fail" because if I haven't seen it it's probably for a reason. Either way, let's go from first to last and examine how Arnold Schwarzenegger's movies have faired.
My initial guess is that he's going to have a lot of bad up front and then a lot of good through the majority and some bad at the end. I personally love Arnold Schwarzenegger as a man and a human being and an idea and as an action star and as actor and as an icon of everything that is great and holy in this world.
I thought I would cut up the tension with some pictures of Floyd Mayweather Jr.'s girlfriend Miss Shantel Jackson's boobs from Saturday night as she basically stole the show at the boxing match between Mayweather and Cotto.
Let's begin…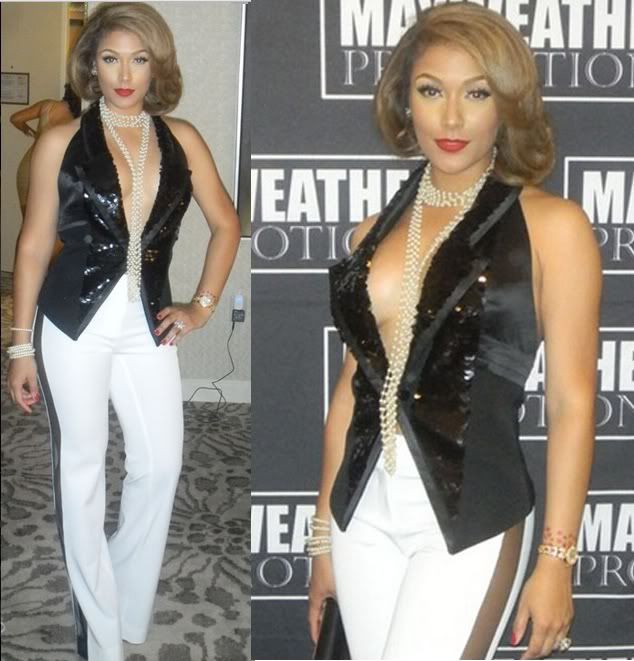 HOW DO THEY STAY IN THERE?!
Also, fair warning, I'm only judging Arnold on feature length movies and not TV stuff or any of the other stuff. This does mean in the total I will not add or mention easily the greatest documentary ever made…
PUMPING IRON!
Pumping Iron is the absolutely a revelation. It is a must watch for all people who desire to have their mind blown away. It is an acid trip of humanity and I love it dearly. But it's not a movie in the sense that Arnold is acting as a character that shoots guns and arrests people for terrorism. But it's unbelievable and you should see it.
1. Hercules in New York (1969) – Bad
2. The Long Goodbye (1970) – Didn't See
3. Stay Hungry (1976) – Didn't See
4. The Villain (1979) – Didn't See
5. Scavenger Hunt (1979) – Didn't See
6. Conan the Barbarian (1982) – GOOD
7. Conan the Destroyer (1984) – Good (kinda bad, but it's got Wilt Chamberlain in it!)
8. The Terminator (1984) – GOOD
9. Red Sonja (1985) – Bad
10. Commando (1985) – GOOD
11. Raw Deal (1986) – Bad
12. Predator (1987) – GOOD (maybe my favorite Arnold movie)
13. The Running Man (1987) – GOOD (also up there with favorite Arnold movie)
14. Red Heat (1988) – Bad
15. Twins (1988) – GOOD (changed my life)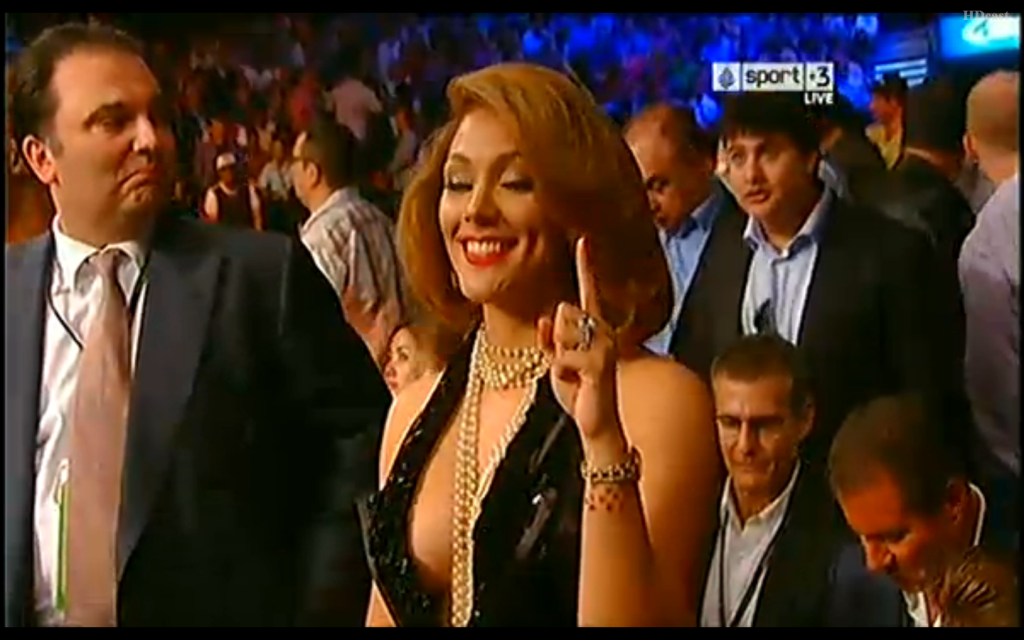 LOOK AT THOSE TWINS! AM I RIGHT?!
16. Total Recall (1990) – GOOD
17. Kindergarten Cop (1990) – GOOD
18. Terminator 2: Judgment Day (1991) – GOOD (also could be my favorite Arnold movie and one of the greatest action movies ever)
19. Last Action Hero (1993) – Bad (in all honesty, there are a few decent moments, but the movie is out of control)
20. True Lies (1994) – MAGNIFICENT… GOOD
21. Junior (1994) – GOOD (Arnold the ACT-TOR)
22. Eraser (1996) – GOOD (it's decent)
23. Jingle All The Way (1996) – GOOD (seriously, good holiday movie. RIP Phil Hartman)
24. Batman & Robin (1997) – BAD (and he's the worst part of the movie)
25. End of Days (1999) – GOOD (it's not particularly good, but it's a departure for Arnold and I think it works for the most part. It's not a baaaad movie. Plus Robin Tunney gets topless)
26. The 6th Day (2000) – Good (I know, I know, it's really not that good, but Michael Rappaport is in it and so is a second Arnold. TWO ARNOLDS and they're scientists!)
27. Collateral Damage (2002) – Bad/unwatchable
28. Terminator 3: Rise of the Machines (2003) – Good (the action scenes are good, the rest is drivel)
29. Around the World in 80 Days (2004) – Bad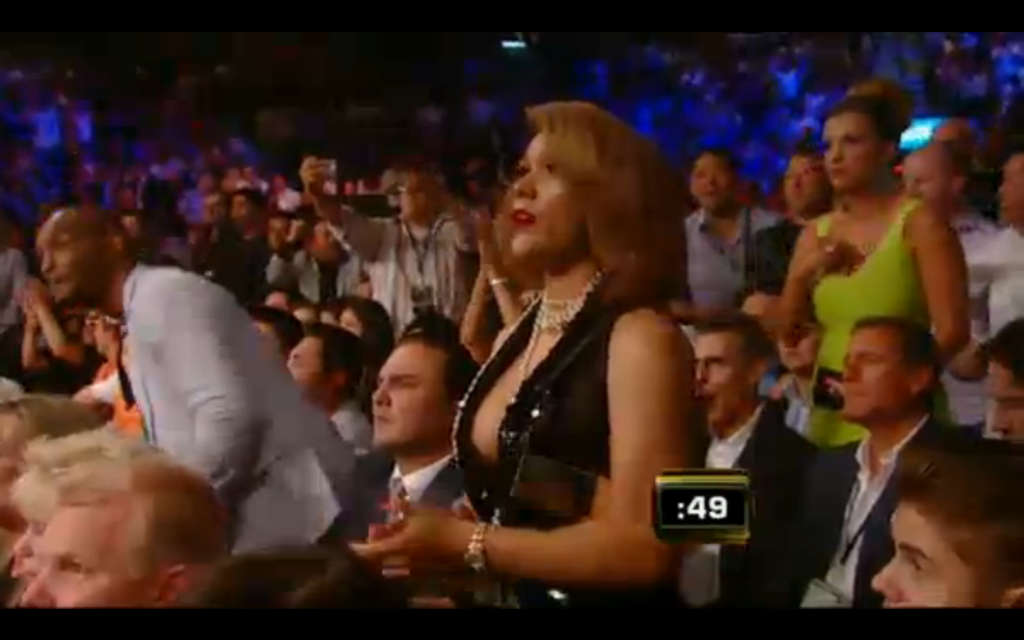 WAY MORE INTERESTING THAN THE ACTUAL BOXING MATCH.
…
then Arnold did this thing where he became Governor of California… crazy Arnold.
…
30. The Expendables (2010) – Bad
For the future, Arnold has at least 4 films lined up with possibly 5 or more even as well. The Expendables 2, The Last Stand, The Tomb are all definite movies being made with The Last Stand probably having the best chance to be good. Arnold also has Ten which is a recently rumored movie for him and on IMDB there is a movie called Unknown Soldier which whatever.
In total… 30 movies
GOOD = 17
BAD = 9
DIDN'T SEE = 4
Not bad at all, Mr. Schwarzenegger.
Not bad at all, Miss Jackson.