Just over three months ago, I made a pilgrimage to Mecca… err… I mean Columbus, Ohio. This pilgrimage was no less of a religious nature than an odyssey to see the black cube of Kaaba, instead my odyssey was to leer at enormous more than half naked freak men… and capture it all on video tape! What the hell am I talking about? The Arnold Schwarzenegger Classic.
Easily one of the most interesting characters of the 20th century is Arnold Schwarzenegger. I have talked at length before about this. Quick overview: born in just-post-World War II Austria, began training in bodybuilding, won several competitions, moved to the US of A, became the number 1 bodybuilder in the world for the better part of a decade, became an action star, became the number 1 movie action star, evolved into a leading male actor in action and comedies, married a Kennedy, 2x Governor of California. I'm also glazing over many other accomplishments like stumping for the Republican party Presidential candidates dating as far back as Ronald "Dutch" Reagan, starting and running many charities regarding fitness for children et cetera.
Anyway, when Arnold was a body builder circa the American Revolution circa 1972, he was in a bodybuilding event in Columbus, Ohio. Arnold believed this particular event was the best run bodybuilding event he had been apart of in Los Estados Unidos. Arnold committed this to memory. Much like the glorious symbol of the Republican party, the elephant; Arnold Schwarzenegger never forgets. Fifteen years later, 1987 – the same year Arnold gave us two of the greatest films ever Predator and The Running Man, Arnold was ready to start his own bodybuilding competition: the Arnold Classic.
As mentioned, Arnold never forgets. He went back to Columbus, Ohio and tracked down the man who ran the bodybuilding event 15 years earlier. At this time, Arnold told the man of his plans for world domination and the man was eager to sign up. Since then, Arnold and this man (go google it, I don't know the man's name) have ran the Arnold Classic event for 22 years in Columbus, Ohio and each year it becomes even more egregious, even more hedonistic – in essence it is getting better and better like Hegel's wet dream.
Kyle and I attended this year's Arnold Schwarzenegger fitness expo and it was GLORIOUS. The nice people at Asylum hosted two videos of Kyle and I's adventure to the great white central point of Ohio, which can be viewed here:
http://www.asylum.com/2010/05/12/weirdest-fitness-products-at-arnold-schwarzenegger-sports-fest-expo/
But what about the piece de resistance!?! Well, Kyle and I made several other videos of the Arnold event. We expected them all to go up on Asylum, but plans have changed as they do. Now our hilarity will be on Y-O-U-T-U-B-E. Although, the Arnold Fitness Expo is four days long and filled with wild hijinks and competitions ranging from Brazilian Jiu-Jitsu to figure skating; everyone is in "Broke-Ass-Chicago" Columbus, Ohio because they want to see the muscle men, the oiled up muscle men, almost naked except for a thong covered in glittery rhinestones muscle men. And here they are:
My and Kyle's story dealing with these behemoths.
Kyle and I showed up to Columbus, Ohio late Thursday night. We really had no idea what to expect. After 9 hours of driving through Pennsylvania, the tip of West Virginia, and the Eastern half of Ohio, we arrived at our hotel… err motel… err crack den. Kyle chose at random a motel amongst a series of motels and he won the lottery on that one. The place honestly smelled like someone died the night earlier and was in the process of cleaning it up. Needless to say we were not psyched that we would be spending the next four consecutive nights there. Let's just say there were half smoke cigarettes moldy and festering in the shower and cigarette burns on all the sheets.
We regrouped and left the armpit motel and headed to the Veterans' Memorial Auditorium for the first event of the Arnold Schwarzenegger Fitness Expo: bikini women. BIKINI WOMEN! B-I-K-I-N-I W-O-M-E-N! BEE KEE NEE WEE MEN! We walked into the backstage area equipped with our press passes and were greeted with a weight room filled with 100 women in bikinis and clear high heels … and a shit ton of photographers taking pictures and video of them.
We were in heaven. A heaven of musclely, mahogany, near naked women that we were now supposed to talk to. Kyle and I were in trial by fire territory, sink or swim territory, go talk to women and be funny with them on video tape and not be intimidated by their near naked well toned red bodies territory. We eventually got into the swing of things and began treading the water of these bikini women. We had a great time.
Two days later, Kyle and I were scheduled to go back to the Veterans' Memorial Auditorium for the men's bodybuilding event. In those two days, Kyle and I had slept maybe 8 hours. We spent Thursday night at the crack den motel. We spent all of Friday at the Expo interacting with the insane masses and watching and interviewing the participants like Amateur Strongmen. That Friday night, Kyle and I went to the FIGHT! magazine party and got ferociously drunk with a bunch of UFC and WEC cagefighters.
To sum up Friday night – Kyle blacked out, got his cellphone stolen from a handsy gypsy drifter, and this was all before we still dragged him to another bar. I drank an eff ton and passed out and then woke up a couple hours later looking like a taller and less bearded version of Zach Galifianakis in The Hangover. So Saturday did not start off well. We were both deprived of sleep and in pain and we were going back to the Expo to spend our day until 7pm when we would head to the Veterans' Memorial.
Skipping to Saturday night at 7pm. Kyle and I arrive at the Veterans' Memorial ready and waiting. We've been there. We've seen an event there. We are veterans ourselves at this point. We know where the press enters. We know how shit gets done. We know… wait… the doors are locked. Wait a second, there is almost no one here. And the people that are here are looking serious. Serious like they were discussing the never-ending war in Afghanistan – serious.
On Thursday, everyone was smiling and happy and laughing. It was a night of whimsy and dreams coming true. There were WOMEN in BIKINIS! Everything was gold in the world. On Saturday, shit was real. First, we were lead around back to the service entrance and loading dock area. Kyle and I and a guy from some muscle magazine take the dark back entrance* to the backstage area of the event. Once there, it looked abandoned.
Again, Thursday night's competition was ONE HUNDRED women in bikinis. Saturday night's competition was 13 professional bodybuilders competing for $130,000. When Kyle and I arrived, only 1 of the 13 guys was there. He was in the "oiling station" being rubbed with the Jan Tanna mahogany sheen by Pierce. On Thursday, there were 15 women deep waiting for Pierce to rub them down. Smiles and chuckles and sexual innuendos were flowing like wine. With Pierce only rubbing down the big Russian in the tiled off oiling station it appeared like he was a Roman gladiator being prepared for a death battle.
The mood was eerie. The Russian spoke very little. His trainers watched Pierce rub him down making critical observations about posing to the Russian. We spoke to Pierce is whispers trying to understand what was happening and why is everything so scary. But Pierce was quiet as well. A few minutes later a couple more of the 13 showed up. Next in the room was Branch Warren. He stripped in front of Kyle and I and proceeded to work through his routine in front of the mirrors with his coaches saying curt encouragement. I literally was frightened by all of this.
Kyle and I left that room for fear of our brains falling to pieces from the madness. In the main room, 5 other competitors were there. They were all in sweat suits just lying around. Some were eating, some were listening to music, some were almost sleeping. Either way, no one was talking. More reporters and camera men showed up, but they all waited on the sidelines without talking. They just stood there shuffling their feet watching the beasts of men sit in sweat pants silently.
I was freaking out it was so serious. Then as mentioned in an earlier post, Snooki as in SNOOKI from the Jersey Shore appeared amongst the photographers and reporters. We talked to her in the whisperiest interview ever conducted. Eventually all the 13 men were in the main room. They all stripped down to their glittery thongs and made last preparations. They lifted some weights, they made final rubdowns of tanner, they posed. The photographers were taking pictures a 100 a minute. All you could hear were flashbulbs popping, but no talking. No talking. It was as if these men were going out to die and these were the last moments of their living lives.
The 13 were lined up and taken to the stage. Kyle and I grabbed some open seats in the crowd. We didn't have tickets for seats, we just had the press passes for the backstage. We were informed that by an usher that we were sitting in the Mayor of Columbus' seats, but he was running late, so we could sit there until he shows up. Or until he makes us is what I thought. I'm from the North East, son. No lowly Mayor of a third rate Chicago is going to scare me. Nevertheless, we sat and watched the wildest competitive event I have ever been privy to.
Running on fumes – no sleep, no nutrition except for random energy shots and power bars eaten at the expo – we were transfixed on the wildness in front of us and the bark of the crowd hypnotized us and we too were screaming and applauding these freak men. These men of freakdom.
I'm back.
I'm sure you're all happy that I'm back. Oh, we missed you. Oh, it was such troubling times without you. I don't know how I made it through each day without your particular brand of wit and thoughtful analysis. Oh… well, it didn't seem like you all missed me. Even during a 9 hour drive from Jersey City, NJ to Columbus, OH, I found time to post a picture of Ally the alligator with the "Fair Queen of Wanting IT" Kristen Stewart. The initial response was pretty much a "fuck you" for simply posting anything. Thank you all. Thank you so much.
I'm back.
Who knows why? Bunch of good for nothing cock teasing keyboard warrioreses talking shit on me each weekday. Make us laugh. Fuck you for making us laugh. That's my life. I even twitter a tiny fraction of my crazy weekend which includes Snooki from the Jersey Shore. Response? Fuck you, guy. Get out of here. That wasn't exactly your response, but I can read between the lines. And yes, I did talk to Nicole aka Snooki from the Jersey Shore in Columbus, Ohio in the backstage warm-up area for that evening's Arnold Classic which is the premiere body building event of the Arnold Schwarzenegger Sports Festival.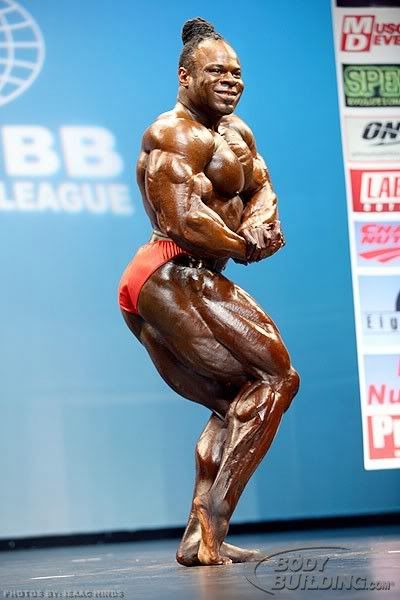 I'm back.
I'm not sure how best to explain the past four days of my life. I'm not sure I can explain it at all. I have a difficult time assigning something as the "greatest" anything or my "favorite" anything. I have never been good at listing my "top 5" of really any subject. But if I had to make a list of the craziest 4 days of my life and/or the funniest 4 days of my life these past 4 days would have to be #1 or tied for it. I was in pain from laughing and feel I need a vacation just to recover from all the laughing. I'm utterly exhausted from laughing. I also did not sleep much the entire weekend. At this point, I am a walking zombie in this normal world. The fact that I will not see at least 30 people who are as big or similarly as big as Kai Greene (pictured above) today will be very very very different than the past four days. Not only see, but interact with.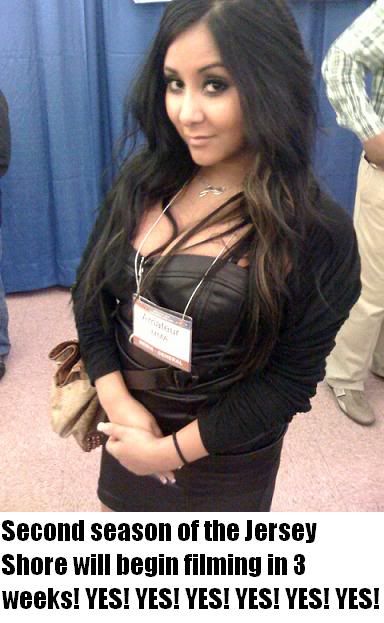 I'm back.
If you are unaware, I was in Columbus, Ohio for the 22nd annual "Arnold Schwarzenegger Fitness Expo Sports Festival Greatest Event Thing Ever And The Most American Experience Of All Time". Sincerely, I'm not entirely sure what the name of the event was even now. Some people called it the "Arnold Fitness Expo" some called it a "sports festival" and some called it "the wildest fucking place on Earth from Thursday March 4th through Sunday March 7th". The last one was from me and from anyone who had their eyes open seeing the insanity at the event. All I know was once you arrived, at any number of the facilities housing some of the events, your brain was overloaded with just the wildest visual information.
I'm back.
I will never be able to fully explain the ridiculousness that was happening at all times. At one point, I finally had a chance to sit on Friday late afternoon. I was seated in the press section of the WEC – World Extreme Cage-Fighting – weigh-ins for the following night's MMA event. I was surrounded by thousands of people who are all taking pictures, video, live-blogging or just watching an enormous stage waiting for professional fighters to stand on a scale in their underwear to make sure they are with-in the proper weight limits for their particular fight. To my farthest right about 50 yards or so away were two boxing rings in which amateur boxers were fighting. Closer than that were rows of booths selling clothes, energy drinks, weight lifting equipment, food, supplements et cetera. Closer than that was the United States Army forcing people into having push-up contests, which I and Dawgz were a part of at some other time. Closer than that were more booths and half naked fitness models pushing the products on everyone. Then a stage where professional fighters were getting weighed in their underwear to roaring applause. Then to my left was a 70 foot rock wall people were climbing. Then more booths with enormous muscleheads then a half basketball court where random basketball competitions were taking place. And farthest to my left was over a 100 prepubescent girls in a serious gymnastics competition. And techno music was blasting. And thousands of the randomest people on Earth walking around. And this scene was all pretty tame and only took up about 20 minutes of my 4 days in Ohio.
It also was a scene from one big room that was in a much bigger building. Also in that building was ping pong, cheerleaders, fencing, power lifting, still life painting, and countless of other events. This was also one building of several buildings. The other buildings had motivational speaking, competitive figure skating, body building and so on and so on. It really is just too much to try and sum up.
I guess the big question is, "did I meet Arnold Schwarzenegger?" The answer is simple: no. I did get to take part in an Arnold question and answer session which was brilliant. He also walked by me, about 5 feet from me, with his ass ton of security and Sylvester Stallone. Yep, good ole' Sly was around as well. What was he doing? The two of them were on their way to a buffet lunch with vendors from the event. But before the lunch, Arnold was critiquing the painting finalists from the "Art At The Arnold" with Sly's help. No fucking joke. I loved Arnold Schwarzenegger before this weekend and now I love him so much it hurts knowing I won't see him again for maybe ever.
He is an Austrian born professional body builder turned action star turned A-list leading actor turned Governor of California. And he has a full head of hair. He is the greatest.
I'm back.
I'll try to throw in some Arnold Expo stories throughout the week or few weeks or rest of my life, but right now I'm burnt out. Plus who even knows what you all want me to write about nowadays. I'll throw in some topical news, so this whole post won't be about the bubble of muscular craziness that I was in for the past four days.
Oscars
I hate the Oscars. They are a wildly irrelevant awards show that takes it self way too seriously. If you stop and look at the past Oscars and look at what was nominated and won and what wasn't nominated and what didn't win then you will notice that they generally get these awards wrong. Iconic films have not only not won awards, but some weren't nominated in general. It is sheer ridiculousness that people take these awards seriously. Shakespeare in Love won Best Picture over Saving Private Ryan, The Thin Red Line, and Life is Beautiful. Each one of those movies is a defining film in CINEMA history. Meanwhile, Shakespeare in Love is *shrugs*. A dime a dozen period piece that has almost no basis in history romance movie featuring a blonde who has destroyed her America's sweetheart reputation and is wildly made fun of by all of the internet, the male lead is well who knows, Ben Affleck is one of the reoccurring main characters, and at best that movie is a chick-flick. Saving Private Ryan, The Thin Red Line, and Life is Beautiful are transcendent works of art. That is just one example how The Oscars are stupid.
The Oscars proved that they are stupid again on Sunday night. I watched a little in my meth lab motel room on the outskirts of Columbus, Ohio. First and foremost, were the Oscars puts together by Ikea or Pier 1? What the hell was the lampshade motif they had going? It was stupid. The lampshades were stupid. But it worked because the Oscars are stupid, so they made sense having stupid lampshades everywhere.
And the You Got Served dance sequence to the original scores of the nominated films was highly stupid. Whoever thought of that and whoever allowed it to be executed were all high off their stupid asses on peyote to think any of that was appropriate or made sense or was "art" or anything intelligent.
But Kristen Stewart did look great at the Oscars. So there was that. She wants it.
The Hurt Locker is a good movie. At best I would say The Hurt Locker is a very good. I would not say "great". If "current Iraq war films" was a genre of films then The Hurt Locker is the best one. It is the best amongst a slew of terrible films that barely talk about the current Iraq war. As far as the "realism" of The Hurt Locker? I have never spent a second in Iraq, the military, a bomb suit et cetera, but I would take the gamble and guess that many IED guys don't get dressed in civilian clothes, leave the military base at night and then go on vigilante missions. Also, I would imagine the idea that these three IED guys who have no supervision throughout any of the movie is a little farfetched as well.
I liked the movie. I thought the bomb dismantling scenes were intense. I think Jeremy Renner was compelling as his character. I liked seeing Guy Pearce and David Morse for the seconds they were in it. I like Anthony Mackie. I thought the story was simple and small and showed that Kathryn Bigelow can direct a serious flick which looks great with a cast of relative no name actors. I think next year Kathryn Bigelow should go on the list of women 60 years and older that I and other guys would bang. I think the "realism" in the movie stems from it not being flashy, everything is fairly slow moving, everything is pretty dire, everything is dirty and gritty, but at the same time the movie feels very unrealistic. I'm not saying that is a "bad" thing, but just something. Everyone keeps saying how "real" it is. I'm not so sure it is that "real". Do many IED bomb dismantlers intercept a team of British Special Ops in the middle of random sand dunes and engage in sniper duels all day by themselves?
I'm glad it won over Avatar.
Bitch List
Well, that is hysterical. It seems like every women's website and vagina haver on the internet has seen and put their two cents in about this "types of bitches" list. I'm taking you the commenters' word for it that the list was discovered in a 3rd grade classroom in Washington D.C. Am I the only one who thinks that the girl from Precious wrote this list? Or a girl who looks wildly similar to her?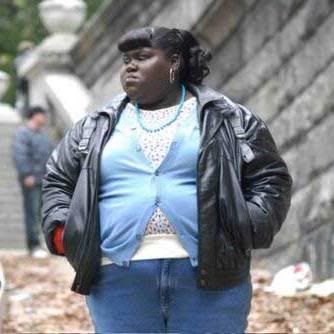 I think it is pretty obvious that a young black female wrote this. I feel like it was the work of one girl in particular and not a gaggle of girls. It reads extremely hostile obviously and of a singular mind. I think everyone at one time or another has hit a wall with human beings and feels the need to vent. In that moment of displeasure they just set a blaze every possible combination of personalities they are indeed tired of. The big mystery seems to be "what is on the missing page 4?" I would venture to guess that "90" is also not the last "type of bitch" this girl thought of.
My favorite number is "69) pajamas outside bitches". That is fucking brilliant. That is a "bitches" that applies to all races of "bitches" and economic standing as well. Not that I'm against "pajamas outside bitches", but it is something that has become common place in today's society for whatever reason. I have noticed it as well. And it is nearly 2/3's down the list which I feel like means she really sat there and thought about that one.
Henry Rollins has a great metaphor about writing and comparing it to flying an airplane. When you start writing and when an airplane takes off, they both burn a ton of fuel. It requires a large portion of fuel to be used to just get the plane up in the air. It requires a lot less fuel to keep the plane in the air. When you start writing it is a load of emotions coming out that just consumes space. But eventually you'll get into the air and plateau. Once you plateau and are flying, the use of fuel is more efficient. It is more deliberate. There is a low percentage chance she went and wrote 90 "types of bitches" in one felt swoop. It took time. I would imagine there was great gaps in time between the deciding of certain "bitches". Some came out in clumps*, but a lot of it was a complicated process of decisions and the analyzing of "bitches" she has seen in society. One of them was bitches who wear pajamas outside. And I have seen them too.
I'm back.