I used to live with a guy I went to college with nicknamed Dawgz.
Now, I live with three furry animals who walk around on all fours that are Dogs.
She wants IT.
Is that an Indian chief on her t-shirt? Kids these days.
Major difference:
On a Wednesday like today, I may have woken up to Dawgz drinking coffee, listening to Bruce Springsteen on vinyl and reading the New York Times.
On a Wednesday exactly like today, I did wake up to a horrendous stench of poop, followed by poop being in the middle of the living room, and, ultimately, followed by me having to clean up that poop.
Minor difference:
Dawgz would entertain me with engaging and energetic conversation concerning sports, politics, pop-culture events, and/or drunken tales of mischief.
Dogs entertain me by me scratching their faces and petting their coats of fur.
On occasion:
The Dogs will do something that normally a human would do and that will make me laugh.
The Dawgz would do something that normally a dog would do and that will make me laugh.
**********
What else?
1. Scott Pilgrim vs. The World
FUCKING BUY IT! I did. I love it. In some parts of the world, I may be technically married to this bluray disc. I've been doing weird things with it. Weird things, but all in the name of love. FUCKING BUY IT!
There are a ton of extras as well on the bluray. I watched a bunch of them last night and I'm really glad they went with the current ending and not the other one they shot. I believe the other ending they shot is more like the comic books' actual ending, but fuck it. The new ending is better in my opinion.
2. Red Dead Redemption: Undead Nightmare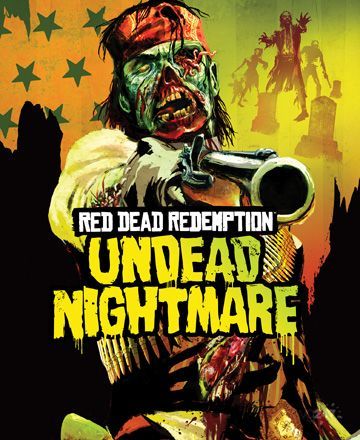 I'm sure some of you have to be sick and tired of the nearly nonstop ad campaign for this game that was on cable for the past 3 weeks, but it was worth it. I finally got around to downloading the Undead Nightmare new add-on expansion pack for the western themed videogame Red Dead Redemption. It is amazing. I played for an hour last night and I loved it. I really enjoyed Red Dead Redemption the regular game, but this zombie world they have created on top of the game is already frighteningly amazing. I really wish the whole original game was like this. I can't wait to see how the rest of it plays out. If you're a fan of The Walking Dead TV show or zombie movies in general then this game is now a must have for you. A zombie uprising in the Wild West? Love it.
3. Conan
Last night's show was excellent. I thought Monday's night show was good and entertaining, but I really wasn't that into it minus the Jack White stuff at the end. Meanwhile, last night's episode had me genuinely laughing out loud. The opening bit about meeting with the TBS standards and practices guy was hysterical. The bit they did with Tom Hanks and the whales was also very funny. Jack McBrayer was hysterical. And Soundgarden killed it. Just when I think I'm out, Conan is pulling me back in.
Back to the grind. The grind. The daily grind. The weekday grrrriiinnnddd. When I had a job, I never felt like I was really "grinding". Not only did I not feel like I was grinding, but I couldn't imagine what grinding would have been even if I tried to at that job. I guess that was really what that job was. Unless "grinding" was actually filing away any and all paper work that I never filed away or being led into some executive's office and giving them an impromptu lap dance. I'm sure I would not have been good at doing either.
I don't know if I ever mentioned this when I was on the outs of my job, but we were closing up the place because the office was moving and I wasn't quitting because I wasn't going to make the move. After two plus years of working there there was a ton of paper work that needed to be filed. So much paper work. Walls of filing cabinets full of files. Everywhere! Trees, forests, jungles, countries of paper! And I did my job, but I usually did not file any of it away. I'm a modern ager! I did what was needed, I registered it in the computer, in the company's network, and I made sure whatever transaction it was did go through. But the paper copy!?! That usually sat in stacks or ended their lives in the garbage can.
Nevertheless, after all that time at the job all that paper work had to be destroyed. They were not taking all the paper with them. Instead we had to get rid of all of it. Not only was I throwing out all the paper at my desk. I was throwing away every piece of paper that I had at my desk that I was supposedly supposed to file away somewhere. I throw that paper away and then I follow it up by throwing away the file folder that that file went into. After that with the strength left in my glistening biceps, I throw away the entire shelf of file folders from that cabinet. Why are biceps glistening? From the GRIND! And after the shelf is through, I throw away all the shelves in the whole cabinet. Every piece of paper and folder, every piece of information in an entire cabinet thrown away. And then when that task was completed burning the past, I then started with disemboweling its brethren.
I felt like I did more work erasing the history of the company I was employed by than I ever did on a daily basis trying to help them continue as a company.
This weekend was unremarkable. Although, this is a website that is filled with my remarks, so I'll think of something. Friday night was spent at a bar and Saturday night was spent at home and Sunday was spent in the loving scotch stenched embrace of Mad Men.
FRIDAY
Don't tell Dawgz that Philly sucks. The phrase was not uttered by me nor the sentiment. I love Philly. Illy. Phila. Philadelphia. Illadelphia. At the local bar, the place was packed. More front loaded. The entrance was a buzz with grinders drinking away their week all staring wide-eyed at another boring Mets game. It wasn't inparticularly boring because it was the Mets, but it was boring because it was BASEBALL. Moving on, we three grabbed drinks and walked to the other end of the bar back to where the pool table was and where more space was to stand without someone's stomach against your back.
Once there, we were greeted by the worst game of "video shuffle board" being played by sisters. They did not look like sisters, but they swore they were. It was shuffle board with a TV screen. Lord only knows how long these two were at it before we arrived, but the game of shuffle board was uniquely foreign to these two and even more so the incorporation of the television screen element. We explained and explained and explained and explained and re-explained how or what they should be doing to win the game or at least score points. Finally, one of them got the hand of it and the other quit. My friend took over for her and now it was a battle of friend versus random sister.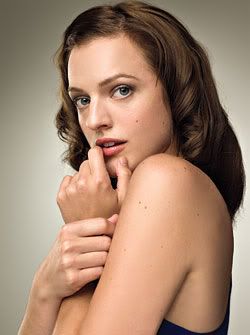 This is interacting with strangers. That's what we are out to do… that and drink. So we continued. Anyway, that is how we met the eventual Philly Sucks girl. She was a friend of the sisters who I and another friend were playing TV shuffle board with. The friend shows up and Dawgz is bored, so he engages. On second chance, he would have stayed bored. She asked Dawgz where he was from, he said BLAH BLAH and she responded BLAH BLAH? That place sucks. Hmmmm… interesting way to start, right? This was then followed by her asking what college he went to, he responded Saint Joe's in Philly and this brought about the Philly Sucks. This enraged Dawgz! You may besmirch my town, but not Philadelphia!
Next thing I know, the girls were leaving, which was ok by me. And while they were leaving Dawgz was still shouting great landmarks and traditions of Philadelphia as if he was apart of their tourism department or dressed as Benjamin Franklin.
Then I beat Dawgz in video shuffle board.
If anyone follows my Twitter, I was keeping up a pretty good record of what we were experiencing as far as our drunk troubadour. The bar we were at had a jukebox. There was also a man in the bar who was double downing on Coors Light and tequila shots. He also sauntered his way over to the jukebox and must've invested a hundred dollars in the machine because for the rest of the night he had credits in the damn thing choosing pretty much all the music we heard.
The first hour of music would easily be categorized as late 70′s and 80′s rock. But it was also the same rock over and over again. The guy was either so drunk he couldn't remember that he was playing the same songs over and over again or that he was so drunk he wanted to hear the same songs over and over again and didn't care that he was spending money on them and that an entire bar hated him for doing it. In that first hour we heard – three Blondie songs, "Boys Don't Cry" twice and "Changes" three times. He continued to repeat himself later as we heard "Changes" a couple more times. The bartender eventually cut the guy off and would pipe in music of his own choosing. What I learned from this was that a bald man, tequila drunk, abrasive as anything and wearing a gaudy Affliction t-shirt still has a soft side. Blondie, The Smiths and Bowie? Was this a cry for help? Did I not hear him weeping on the inside, on the inside of his skull and crosses Affliction t-shirt.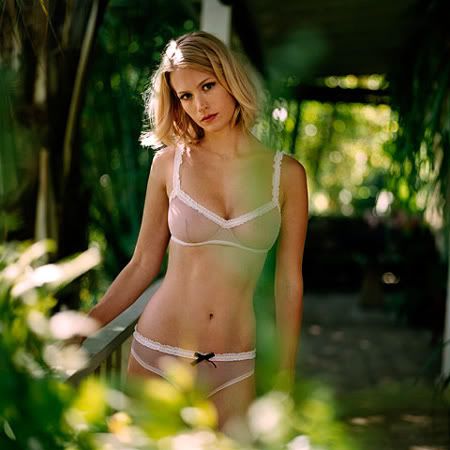 SATURDAY
I watched:
Surrogates – with Bruce Willis. We didn't watch it together. I mean Surrogates has Bruce Willis in it. It was a bad movie. I doubt anyone is worried about me spoiling the movie for them, but James Cromwell is everyone. EVERYONE. The movie wasn't good, but it could have been. There are decent scenes are moments in the movie or some interesting ideas, but all in all it is bad. It also ends terribly. As spoiled, James Cromwell is EVERYONE in the movie who is not Bruce Willis. He is both the good guy, the bad guy, the assassin, the victim and everything. It didn't make any sense.
Boondock Saints II: All Saints Day – Fucking awful. Horrendous. Terrible. But oddly enough I think that was the point of the movie. I think Troy Duffy didn't want to make this movie especially after all this time and especially with the input of the studio and more money and all that. I think Duffy went out there to make the worst most cliche piece of garbage film he could make as a nice "fuck you" to the studio. As funny as I found that or as bad funny the scenes/acting were, it still was just garbage and I couldn't sit through it all.
Salt – I didn't see it. I thought about seeing it a lot. A real lot. But I never got out of my apartment in a determined fashion to see the flick. It is PG-13. Ugh. I don't want to see a movie I'm expecting to be bad or meh at best and on top of it is a PG-13. At the very least, I need to see the blood and guts and nudity and cursing for a movie like this. I'm a simple man. If I'm paying to see a cookie cutter movie then I'm going to need an R rating.
Lastly,
MAD MEN WAS AMAZING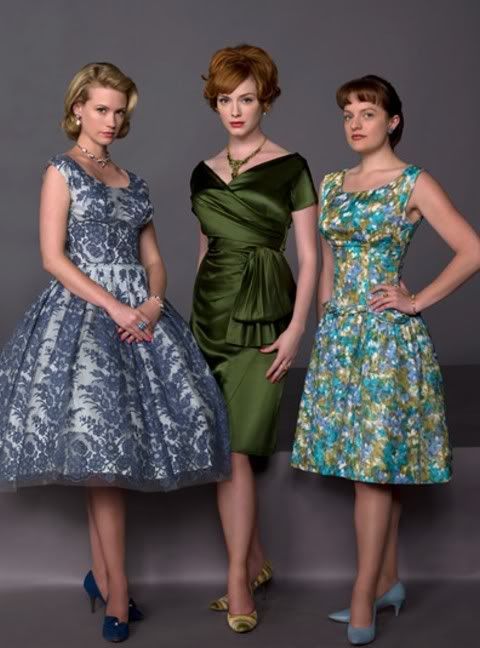 I don't want to ruin anything for anyone who didn't watch it yet, but it was great as always. Roger Sterling has the best dialogue over any character on television. You can hear the joy of the writers of that show coming from his mouth. They write him beautifully with a million one-liners and then John Slattery delivers them better than any other actor could.
How was your weekend?
Monday morning! WOOOOOoooooooooOOOOOHHHHHH! Don't you just love the way that rolls off your tongue*? Monday morning? MONDAY MORNING! Monday. Monday! Monday? Mun-day? Mun? MUN! Muh-Nuh! DAY. Monday? Moon-day. Moon-day? Moon-day! Moon! MOON! The Moon's day? I have a conspiracy theory:
Mondays are in fact the "Moon's" day. We as a planet are lethargic, cranky, slow, sore and half awake on Mondays. It is a natural response from our typical binge drinking and strip club frequenting weekends. Also, the call back to the working world. The call back to the office or cubicle or paper route. The old familiar computer chair or bicycle seat. We under perform on Mondays. We would be easily bested in a physical competition on a Monday. This is where the alien abductions come into play.
The inhabitants of the Moon, the Moonians, make the starry lit voyage to Earth and capture human beings to perform sexual experiments on them. They choose Mondays because our guard is down. We're all barely making it through the day as is. We barely have enough strength to get to work or even pull ourselves out of bed before noon if you happen to be unemployed. I would bet all the Monopoly property I own that all alien abductions happen on Moon-days through out the year. Maybe not all. But most of them. I can't account for some drunk aliens sexualizing on some humans on Thursday because they're too messed up to read a calendar. We're talking about all four railroad squares and some low income housing on Baltic!
Why sexual experiments? Well, that's easy – we're fucking hot. Have you see human beings before? We're some sexy motherfuckers that walk this planet. And we're not hiding it neither. Just a whole lot of sexy bitches strutting their shit out there. I'm talking male and female! Sexiness can reach a point where there is just no other phrase to utter under your breath when someone that sexy with a penis or with a vagina or, in some areas of LA and NYC and Barcelona, both walks by. Imagine it is 1990 and you just finished seeing the classic piece of cinema Gleaming the Cube on VHS. A minute later, Christian Slater walks by. Too in awe to say anything, he walks past without interaction expect for a wink he gives you when you two meet eyes. A few seconds later, "he is one sexy bitch" would be the only reaction necessary to sum up meeting late-80′s early-90′s Christian Slater. Or if it was 1956 and you are smoking a wooden pipe and walking out of a theater after seeing The Searchers aka Maybe The Greatest Thing You Could Do For Two Hours Outside Of Scarlett Johansson. While you're standing there going through a box of matches to light your pretentious pipe, Natalie Wood walks by. Her beauty is so striking that you hold your smokey lungs breath in until she passes. And when she is gone you whisper "That is a sexy bitch." Then you would probably follow that up with, "And I'm going out on a limb on this one, but this Vietnam stuff in the news is completely overblown. I doubt we'll even remember Vietnam a year from now. Mark my words."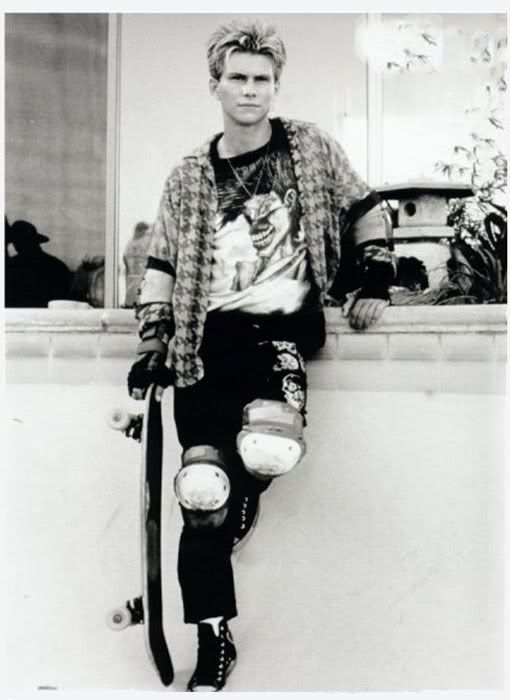 So, watch out. If you're looking extra good today or any other Monday, the Moonians will probably snatch your sexy bitchass. But this only affects Americans. Did I forget to mention that? See Moonians are a lot like Puerto Ricans. They have feisty attitudes, hate being called Mexicans, and they root for the Mets. Also, they are contractually a part of the United States of Amer-greatest country ever-ica, but they have pretty much no say in whatever we do. Remember we did stick a flag in the Moon*, and that shit is legit. You stick a flag into something* then it is yours. Or at least it feels like it is yours until you find someone else sticking a flag into it. Whore! Sorry about that… I digress.
Moon-day is most likely an interplanetary conspiracy for aliens to chloroform and then touch the butts of sexy bitches on Earth.
Or we could turn Moon-day on its head and RECAPTURE it. We should all "moon" each other on Mondays. Just moon the hell out of each other. I'm not talking about plumber's crack. I'm talking about full on ass directed at another person. And what should you do to respond to someone mooning you on a Monday? First, acknowledgment: Hey, great ass! Then you respond by mooning them back. That could become the handshake of Mondays.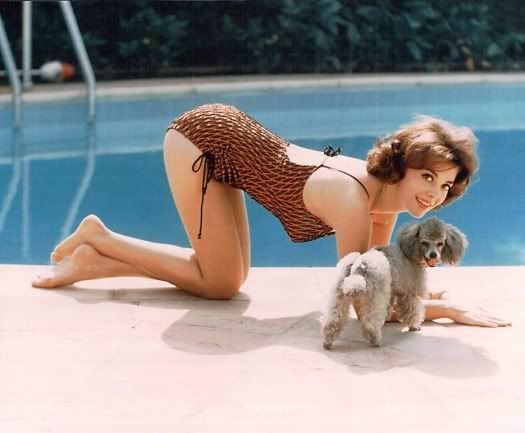 Of course, if someone moons you on a Thursday, call the cops.
Go out there and moon someone! Moon someone for Moon-day. Let's take back the night from interplanetary molestation and moon each other. In an effort of solidarity, all countries should get involved. Can't you just imagine hearing all those unintelligible foreign languages talking about each other having a great ass. Tu tengas una grande whatever "ass" is. I'm no Spanish teacher. Also, as a Spanish teacher it would be improper to teach "ass" to my students.
So it is Monday. Which usually means that Sunday was yesterday. Get it? Sunday then MOON-day! I AM NOT WRONG ABOUT THIS! RUN FOR YOUR LIVES! Anyway, Sunday night is a great night for television. Just as this is a great transition for what I was intending to write about today: HBO's Treme. I wrote a lot about the Moon, butts, and the movie Gleaming the Cube. I was going to write about Treme and how much I and Dawgz enjoy Treme to set up this glorious video clip, but now I'm not. I don't think any of you really need a setup to any of the madness that this website gives unto you. If you made it through the Moon butt stuff then watch this video.
And pass it onto anyone you know who watches the Treme. Also, you may want to subscribe to the Arnold Brumark youtube channel. I believe more videos should be debuting there on a semi-regular basis. Also Clarke Peters, Wendell Pierce and Steve Zahn are magnificent on Treme. As magnificent as that video of Dawgz singing the Treme title song like he was Louis Armstrong for no apparent reason.