And we drank!
We drank in costume. Most of us drank in costume. In the definite article "us" I do not include myself and am referring to the "us" as in the party of people I was with on Friday night at one determined location from 10pm to 2:30am. Not all of "us" were dressed as well-prepared pop culture references. I found myself adorned in black sweatpants and a Troy Polamalu jersey.
It is of my humble opinion that most human beings and even some animals should be wearing a shirt of some sort commemorating the greatness that is the Pittsburgh Steelers' free safety at all times or at least 3x a week. The jersey wearing in Jersey was perfectly of a sound mind, but the sweatpants outside and in a social setting of commerce/"maybe hot lady chicks being there" was a crime. This crime was not of an arrest and incarceration nature, but a fine would have be apropos. Sweatpants are comfortable and are a natural fit for all lazy aspirations at home amongst regular players in your life. Sweatpants out in the world can be at times a breaking of the social mores we hold dear in our judgmental hearts and minds.
In many views I have on life, I find it increasingly more acceptable if a woman is wearing said rule breaking sweatpants as opposed to a man. C'mon man! C'mon, Jack. Get some canvas on. Get some denim around those chicken legs of yours. Wrap yourself in fine wool and strut for these chickadees. You know? But terry cloth? Have some respect for yourself. And as you are leaving to retrieve proper pantaloons, do not make a snide comment to the ladies because we need them around. They look nice and more often than not smell nice and bring a pleasing breezing element to the room. The straights men love 'em for sex and stuff; the gays men love 'em as the real life Barbie dolls they treat them like giving them makeovers and dressing them and giggling them; the straights women love 'em to form little gangs and talk make-up and take pictures of each other or to ridicule them when their back is turned and smile when they catch eyes; the gays women love 'em for sex and stuff.
I dressed in my Polamalu jersey and sweatpants and two additional items. My late genius of a thought in the middle of packing away my apartment was to create a "belt" out of rope and a series of "flags" out of construction paper. I also carried an actual not regulation sized "football". I was a "flag football player"! I became a flag football player. I LIVED the role as a flag football participant. Oh, what a great and hilarious costume. I will allow all to take a leave of absence to laugh with merriment at my sly brilliance, my understated comedy-iery, my absolute bare minimum of a costume.
My true invention of intellect was that when creating the "flags", I thought into the future and saw what would be happening with grabbable flimsy appendages that hung from rope belt. PEOPLE WOULD RIP THEM OFF! Egad! That will not happen. I have spent good time and money on four sheets of 8 1/2 x 11 red construction paper to create these flags, I cannot have these lovely imbeciles tearing them to pieces. Thuseus, I attached a length of "gorilla tape" to the back of each flag making them infinitely more difficult to rip. One would have needed scissor hands to remove my flags from me. And for those in the not know, "gorilla tape" is "duct tape", but with super powers.
I know we are all bored with my outfit. What were other people wearing? What were the other actual head-to-toe thought provoking costumes? Well…
Oscar the Grouch, Katy Perry from SNL in her Elmo shirt, Big Bird, Cookie Monster, Snooki from the Jersey Shore, J-Woww from the Jersey Shore, a St. Pauly Girl bar maiden, black cat, NASA space pilot, Pam as a black cat from The Office, Jim as a ream of paper from The Office, Captain Morgan's wife/gf/lover and/or sexy pirate, Lt. Dangle from Reno 911, sexy cop, Dora the Explorer, Swiper, Marty McFly, guy in a suit, an unconfirmed Sammi and Ronnie from the Jersey Shore (maybe they weren't in costume and just kind of look like that?), Dr. Roxo, Charlton Heston from Soylent Green, a space cop, a sexy french maid, maybe Marla Singer from Fight Club, maybe a character from A Clockwork Orange (he was big, bald, and in all white and I did not want to question him), a priest with an inflatable erection, a shower scrunchy, a blonde Eddie Van Halen, blonde Eddie Van Halen's girlfriend who dressed incredibly similar to the blonde Eddie Van Halen, a girl in a green sweat suit maybe trying to be Kermit the Frog, a couple of weirdos in black and a pirate.
Those are what I remember. There were probably a few more that I cannot recall for whatever reason. I do recall playing beer pong against the sexy pirate/Captain Morgan's concubine and she had a partner who was also a lady and her costume appeared to be normal clothes. I wasn't exactly sure what she was, but I was wearing an outfit I see people wearing on a regular basis (minus the gorilla tape flags), so who am I to question. Also, remember my comment about not questioning the females so they will not feel an inclination to leave? She was nicer to look at as opposed to looking at another me walking around. Which would have been greatly disconcerting because there are no other "me" in this world. If there is another me then I know the only two actions or recourses to take is to:
A. Question its allegiance and what time period me is from. If you see another me then that me is undoubtedly from the future or has broke from the time space continuum and is from another plane of existence that may be parallel to this one.
B. Attack and kill me, immediately.
No second thought or chance because if you see another me: assassin! They could be a scout from a different dimension or from the future sent to warn you of some event you will need to take a leadership role in. But I question this, wouldn't it be more alarming to send yourself as a scout to talk to your current self than to send any other person because the most alarming thing in this world would be to see another me or for other people who know you have no other me to see you and the other you talking. And if we go by the rules of Jean Claude Van Damme's Time Cop, if me and future me touch then we turn to a goo because we cannot inhabit the same area of space at the same time.
So, the only other idea is that a future me or a different dimension of me has gone rogue and is now trying to kill me because they know about our worlds coming together in some regard and there can only be one me and they are planning on killing me to replace me as the only me.
One can take option A and immediately follow it with B. Or one can just go balls the fuck out and kill B. And giving the situation where I was wearing a Troy Polamalu jersey on Friday night and saw a second me, I would have ducked down in a runner's stance and sprinted at me and crushed my Jack Daniels' highball glass right through me's forehead. Game. Set. Match.
Additional notes -
I kicked ass at beer pong. I'm usually pretty good. I'm steady and never rattled and have an off chance of going on a tear every once in awhile. This occurred in the first game when I rattled off and sunk 4 cups in a row followed by another 3 later in the game. My NASA space pilot partner had to carry me in one of the following games as I lost steam, but I came back to being a viable partner in the games after that. It was 10 cup beer pong, but to be precise that is not my favorite beer pong. My favorite beer pong is six cups and two beers to fill the six. No bouncing. One re-rack. "Shoot to you miss" redemption. Gang bang rule. Girls can blow, but only if they are willing to be made fun of for playing from the "white tees".
I wonder what Kristen Stewart was for Halloween. I imagine it was not a vampire. I also imagine she is not too into Halloween considering her life 365 is dress up. Whatever she was, I bet she kind of shrugs when she says it and there is a hint of question in her voice like she doesn't know what she is supposed to be. "I'm a sexy firewoman?" Yes, Kristen. You are a sexy fire woman.
I'm watching the movie Whip It.
I was planning on writing about drinking today.
The one seems to be really influencing me to start doing the other and not just writing about it. But what would be sadder than getting drunk at 11am while watching a movie by Drew Barrymore about girls roller derby? It would be sadderer if I was wearing my own cosplay girls roller derby outfit inspired by my favorite character from this movie as well as matching roller-skates and helmet… and drinking before 11am and it wasn't by chance that I turned this on because there is nothing else on TV, but instead I had searched the digital cable menu for the times that Whip It played on TV and I planned this all out and wrote it on my Whip It wall calendar that I made at a local Kinko's with each month a screen capture of these colorful characters that I took with my iphone.
That would be sadderer. Actually, it would be saddererer if it was a tear off 365 day calendar and not some stupid 12 month wall calendar. To show true devotion, I would create this ripoff calendar with my compiled list of favorite quotes, trivia, and roller derby facts. That would be saddererer, so much so that I'm considering starting to drink now at 11:05am because that image is that disturbingly sad.
Either way, Alia Shawkat has some big boobs. Big wonderful boobs.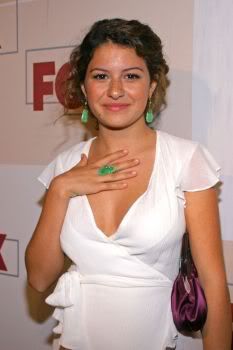 You know who does as well, Kat Dennings. Jesus Christ resurrected to be a celebrity life coach on NBC's The Biggest Loser she has some big carnivorous boobs. Like bison burger eating boobs.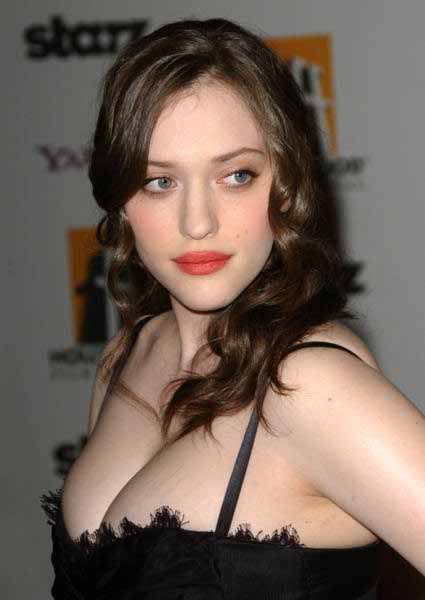 Ok, I'm backing off the edge of morning drinking by calming myself with the thought of boobs. Everything is better now. Except for the fact that I now feel sad and lonely that not one of those four boobs is here right now to keep me company. But that is a normal level of disappointment I'm used to.
I was thinkin' of talkin' drinkin' today.
Another friend of mine tried Four Loko this past weekend. Against all the alluring descriptions and warnings I wrote, they still felt the need to try it. And I do not blame him. I understand that after years of drinking beer, wine, whiskey (blended and single malt), gin, vodka, rum, tequila, bourbon, absinthe, jager, and some other liquids that may or may not have been expected to be consumed by homo sapien sapiens, but nevertheless get you fucked up – the idea of drinking this vile Four Loko concoction is an intriguing one.
And that is ok to me. I as well as he are seasoned drinkers. Veteran drinkers. At this point in our illustrious career of consuming the legally consumable poison, we have the experience necessary to survive a night of Four Loko. But what scares me most about Four Loko are the kids of America with Four Loko. The kids of America, the youth of today, the children of the future with their hoverboards and time travel belts will be starting out drinking and their drink of choice will be Four Loko. They will not be ready for it. No one is ready for this canned wickedness, but at the very least a professional boozer will be able to march on through the evil science project of Four Loko and realize that the old ways of getting drunk on actual alcohol is much preferred.
And what of the long traditions of drinking booze?
And what of more Ari Graynor!?! She is so damn attractive. If I could quantify her attractiveness into craziness then she would be the 50 Cent Twitter account of attractiveness. Why wasn't Whip It an instructional documentary about how to contact Ari Graynor and make her fall in love with you via intellectually charming or an aerosol based pheromone formula that tricks her into falling in love with you if you wear it as a cologne?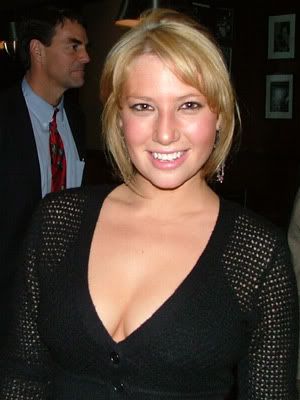 What of the "case races"? What of them!?! What of the glory of them? What of the aquarium like feeling one has when one's stomach is filled with roughly 300 ounces of commercial sudsy beer? What of it!?! One cannot "case race" with Four Loko. It is humanly impossible to drink a case of Four Loko. It is actually humanly impossible to drink more than one can of Four Loko. Reason being, if you do finish one can of Four Loko then you are technically not human anymore. At that point, you cease being human because the percentage of humanity that generally makes you up is subtracted by the anti-matter juice of Four Loko and you cannot be considered, scientifically, as a human being anymore. Even then it is virtually impossible as an inhuman to drink a second can of Four Loko.
What of the "power hour"? What of taking a shot of beer every 60 seconds for an hour? One cannot drink 60 shots of Four Loko in a lifetime and if one tries then that lifetime will only be until that very day when you started trying. What of the feeling that doing 60 shots of beer doesn't sound like much when considering how many ounces are in a shot and how many ounces one usually drinks of beer, but then like 20 minutes in you start realizing that you're drunk and you are only 1/3 of the way through the hour and the timer contraption you have set to alert you of the shot at each minute mark starts sounding like the apocalyptic alarm in the bunker of Lost? What about the turn around half hour into the "power hour" when you realize how many beers you are going through, so instead of getting up to get one beer at a time you decide to take a couple beers out at a time, but that is actually a bad idea because the other beers are just sitting there getting warmer and eventually you will be taking shots of warm beer in the home stretch of 10 minutes left and counting?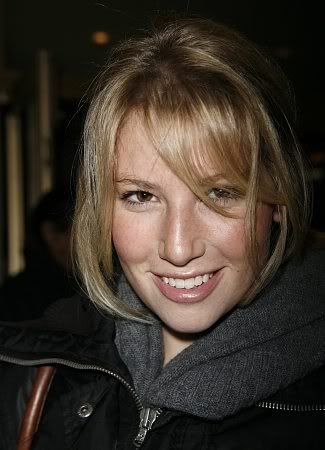 What of beer pong!?! What of BEER PONG!?! WHAT OF BEER PONG!?! I am getting teary eyed just thinking of the demise of beer pong. I am getting teary eyed like Ellen Page finding out that her rocker boyfriend gave her t-shirt she gave him to another girl. Also, I would say this – DO NOT DATE A GUY WHO CAN WEAR YOUR CLOTHES! That seems to be words to live by. If you are dating a guy who could without any serious alteration wear the clothes that you have chosen for yourself in the girls' and women's sections of clothing stores then you should not be dating him. If Ellen Page gave me a t-shirt to wear, my attempt to put the t-shirt on would look like Hulk Hogan tearing his t-shirt off somehow in reverse. It would be like the Incredible Hulk trying to wear the clothes not just of Bruce Banner, but of Bruce Banner's little sister. Anyway, BEER PONG!
Are we suggesting that one day a couple will go to a Ruth's Chris Steakhouse and order a rare porterhouse with a side of mashed potatoes and instead of looking for a nice red zinfandel or cabernet sauvignon, that they will be making the choice between a watermelon or fruit punch Four Loko? On an airline, will there be a day that ordering two shot bottle after two shot bottle of Dewars blended scotch whiskey like a classy grown-up will be replaced by neon pop top cans of the Devil's piss Four Loko?
I want to smack the can of Four Loko out of every new drinker's hand just like Ellen Page smacked that female sized rocker ex-boyfriend of her's when he tried in vain to lie about not cheating on her or calling her. I want to smack the can of Four Loko out of their hand and replace in that hand a 40 of Olde English and duct tape that to their hand and that do the same to their other hand and play Edward 40-hands. If they want to drink malt liquor then drink a reasonable amount of it like any good American at a decent 6 – 8% of alcohol instead of the raucous 12% mixed with the Holocaust nectar of Four Loko.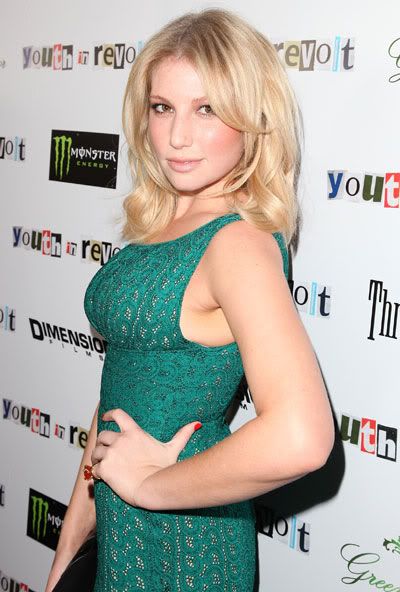 It is a moral victory for Ellen Page and the Hurl Scouts. They lose the final game, but they never expected to make the finals to begin with, so there is always next year. And with that, I can take that moral victory as well because maybe this time next year when the fictional Ellen Page is playing in a fictional finals again of roller derby that no one will care about Four Loko anymore. It's not like sports stadiums are going to start selling it. You cannot eat a hotdog and drink a Four Loko at the same time. You cannot eat a cheesesteak drinking a melted down bag of jolly ranchers mixed with battery acid. You will not see Four Loko served as an alternative to a Bloody Mary or a mimosa at brunch.
As Ellen Page looks optimistically into the future of her life in Austin, Texas as a part-time professional roller derby girl, I guess I need to leave my cynicism aside and remember that Four Loko is a fad. And hopefully, some old drunk will take all the new drunks under their vodka soaked wings and teach them that you need to forgo the flashing lights of the Four Loko for a longer much more mature drinking experience of the time tested draught beer and Jameson or something similar.
It is Friday and I'm back. Nothing new to report. Just another week in KSWI City. The World Cup started this morning. So I'll be distracted a little while watching the South Africa vs. Mexico game. Expect this to be a common occurrence as the World Cup lasts for a month.
I'm not sure who I'm rooting for in this match. Should I blindly root for South Africa because they are the host country? But I have always had an affinity for my neighboring country, Mexico. I know who I'm really rooting for: a GOAL! Fucking score a goal already! AHHHHHH!!!! I'm an American and I don't understand sports where they don't score points like every second! AHHHH!!!!!!
YESS!!!!!!!! AAAAAAAHHHHHHH!!!!!!! SOUTH AFRICA ACTUALLY JUST SCORED AS I WAS WRITING THAT!!!! AAAAAHHHHH!!! I'M SO HAPPY!!! I FEEL SO ALIVE! I FEEL SO ALIVE THAT I'M SINGING P.O.D. … which I've done before on this blog. Same joke done before, but I still like it.
On with the questions…
So annihilated on a Wednesday night that you're in no shape to write today?
Uh hunh. That happened.
The short story was a friend of mine from college who moved to the Left coast of America was in town. To celebrate seeing him for the first time in over a year in EST, we got drunk. At first, myself, him and another friend of his I had not met before got dinner at a bar we used to frequent. This was at 6pm. We all got food, but we also all drank around 6 beers each while eating that food. After we finished eating, we were now ready to go to a bar to specifically drink at. Although we were sitting in a bar at the bar and drinking 6 beers – this was our dinner bar. Now we needed our drinking bar.
We went to a second bar with renewed focus to drink there. This eventually lead to Jameson shots besides all the beer. Around mid-point of the Flyers and Blackhawks game, we decided to go to a new bar for the second half of the game where there were friends of my friend's friend there. When we arrived at that bar, those guys were already doing shots which led to more shots that we all were involved in. When the game ended and the Flyers lost and people got back to not giving a fuck about hockey the way they naturally do every other moment in their lives – we knew we couldn't stay at this third bar because that bar was just the bar we were at to watch the second half of the hockey game.
At the fourth bar, we were all on the same page: drinking. No more bullshit 3 tier sports to watch. Now we were just going to drink as if we hadn't been drinking before all this time. Bars close at 2am in Philly, so we were at the fourth bar until closing. From 6pm – 2am out drinking. We all said goodbyes. I was sleeping on the couch of another friend. When I got to his place at after 2am, he was up drinking wine, so I had two glasses of wine as a night cap. And then crammed myself onto a love seat couch for inebriated slumber.
I awoke Thursday morning hung over at 11:58am. I knew I wasn't going to be able to pull myself together to write anything. So you got what you got.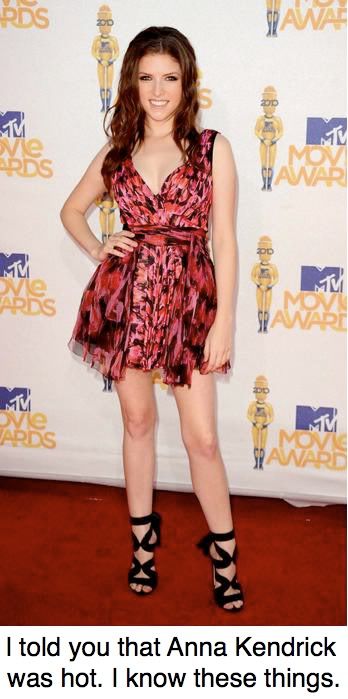 Question for Friday – if you're not too loaded* to come back from fuckmyblogville (thank you Susanelle). Does NJ local media really give coverage to that bi**h who wants to become the fattest bi**h in the world??
http://news.yahoo.com/s/nm/oukoe_uk_heaviest
Short answer: No.
Long answer: No.
I had no idea of it until you mentioned it.
Am I the only one that thinks the crowd at a World Cup game sounds like a massive bee army is constantly circling? It just sounds like BZZZZZZZZZZ the entire game in the background.
who does give a fuck about twilight anymore?
Good question. I don't. I never did in the first place so my answer is biased. I was into the idea of seeing New Moon. I really don't have any desire to see Eclipse. I haven't even watched the trailer. We'll see though. Who knows, I may end up seeing it.
Question: How hard should I got after my Williamsburg-living lead-singer-I-met-one-time Aussie chick crush? Is that like a dream girl scenario right there?
I'd say go for it. Hard. Real hard. What's the worst that could happen? She shoots you down? She shoots you down then hires a gang of Korean mafioso to kidnap you, torture you, cut off your man parts for even thinking about them touching her, they leave you on the side of the road neutered? Please say that won't happen to you. If that will happen to you then I would say DON'T DO IT! But if it is just she shoots you down is the worst case scenario then go for it.
"Dream girl scenario"? Probably. But I have many "dream girl scenario"ssss. I've mentioned my infatuation with female athletes where I get to be the supportive cheering husband on the sideline. An Australian chick who is the lead singer of a band would be good too. Hopefully I will remem
GOAL!!!!!!
GOAL!!!!!!
GOAL!!!!!!
OH MY GOD!!!!! DIOS MIO!!!!!!!! MEXICO SCORED!!!!!! AHHHHHHHHH!!!!! I FEEL SO ALIVE!!!!!! FOR THE VERY FIRST TIME!!!!!! AHHHHHH!!!!! I LOVE GOALS!!!!!!!!!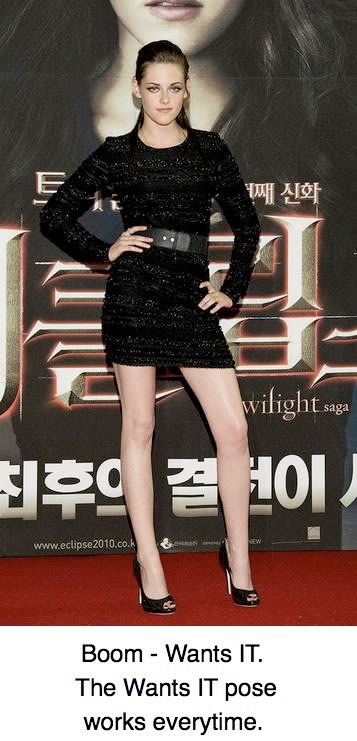 What was I saying… oh right.
Hopefully, I will remember to write about this next week, but I recently saw a "dream girl" on OkCupid who was from Australia. That would be crazy if it was the same girl, but I don't remember her profile saying she was a singer in a band. That's something someone would mention. Anyway, a few of my friends started OkCupid accounts which made me think about the one I started awhile ago. I hadn't gone on it in awhile, so I went on. I'll just save the story for next week.
question for fri even tho i wont c it til sun (sending from phone, can u tell?) – if i marry mr. cledbo then have him cheat on me with a nazi biker broad, will ScarJo pash me on live tv too?
Yes? Or really I should "I hope so". I'm rooting for you. Tell me how it turns out.
What is keeping you up at night? Is there a body buried somewhere? What have you done that you can't sleep the sleep of the just or even just the sleep of the sleepy? How long have you been taking Ambien? Can you not just start having a few beers before bedtime? Why do you even have a bedtime if you don't have to get into work? Why don't you smoke a lot of pot, like I do (my "problem" is staying awake)? Are you secretly 40 years old and in a mid-life crisis (about how you're actually gay)?
I've been taking Ambien for over two years. I have trouble turning my brain off and just staying still and being comfortable. Drunk sleep is not good sleep. Plus I have a good tolerance for alcohol, so unless I feel like getting smashed every night (which thankfully I don't) then a few beers wouldn't matter. I still don't have any Ambien. I took Simply Sleep again last night. I didn't get much sleep until early this morning. I did have another great dream. One of those dreams that are so great that when you wake up you are furious your life has not panned out the same way it did in your dream.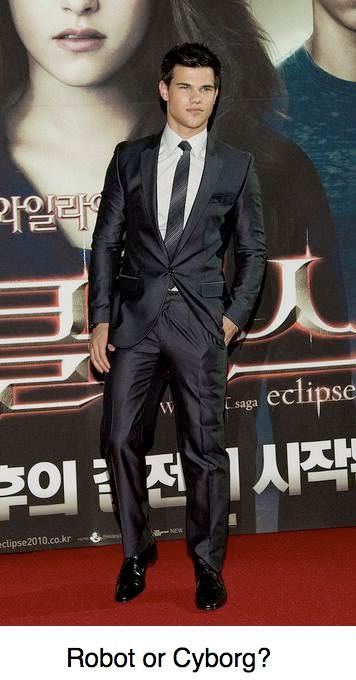 Normally that would depress me, but right now I'm just so damn happy seeing GOALS being scored. WORLD CUP! I LOVE YOU!
Until next week… Have a great weekend everybody.