Monday! Monday dreary Monday! Mun-daaaayyyy dreary Mun-daaaaayyyy! What a weekend it was. Well, it wasn't crazy special or anything, but I'll give you all a little slice of life from myself, KSWI Jordan. As most weekends do, my weekend revolved around my planned activities for Saturday.
Dawgz and I had the designs of having a World Cup party on Saturday. It was the first full day of the World Cup with three soccer games and, most importantly, it was the first game for team U.S. of A. Even better was our dreaded opponent for that match was England. ENG-LUND! Thee old empire.
Dawgz and I hatched this great idea a couple months ago. At the time, the World Cup website had the times for the games as 1pm, 4pm, and 8:30pm. This sounded wonderful to us. People could show up during the day whenever and stay through the night for the late US vs. England game or they could just show up for that game in particular or they could even show up afterwards for the night time festivities. We pictured a full day of international soccer on TV, grilling food and drinking keg beer.
A few weeks ago, the World Cup website updated the times of the games for timezone differences. The times of 1pm, 4pm and 8:30pm were actually the times the games were being played in … wait for it… SOUTH AFRICA. For my own TV watching times, the games were at 7am, 10am and 2:30pm. This threw quite the metaphorical wrench into the party plans. I will not be awake at 7am unless I'm still up from the night before and I'm certainly not grilling food for guests at that hour. But we were saved by another great sporting spectacle: thee YOU-EPH-SEA or the UFC.
How many times can half-naked sweaty men rolling around in a cage trying to kill each other be the answer to your problems? For me it has been nearly uncountable. Now the party could still go on. People could show up to watch the 2:30pm USA vs. Brits match and then stay through the day for the barbecue action and we would also get the UFC pay-per-view that night. Sounded decently reasonable. But there was one thing that got in the way of this and that was … GOD… actually it was WORK! Dawgz works periodically on the weekends and this turned out to be one of those weekends.
Fuck. Soccer games at inappropriate times and now Dawgz will be M.I.A. And I don't mean he'll be a Sri-Lankan rapping sensation from the UK isles. I mean that Dawgz will be out of pocket for the antics and be back at like 6 or 7pm. So we kind of stopped advertising the party idea, but we also said that it wasn't off completely. Pretty much if you showed up then we would have something for you. Let's fast forward to Saturday…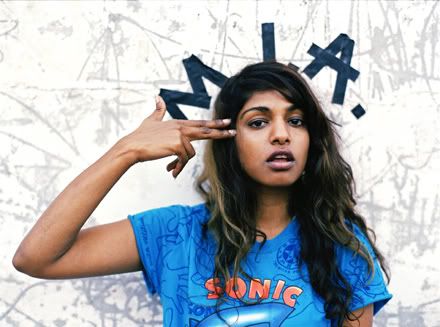 I woke up and watched the Argentina vs. Nigeria game. Great game. It was low scoring in the end, but Argentina was putting a lot of shots on goal. Messi was pretty much all the greatness as advertised. Every time he had the ball the field was electric. He had something like 8 shots on goal and made some great fleet footed moves with the ball as well. It just didn't work out that he would score that day. Also, the greatness of having Diego Maradona out there in suit and tie as their coach was amazing. Last World Cup, Diego was just a famously drunk fan in the crowd, wearing his own Argentina jersey, screaming like a lunatic, and surrounded by trashy hot models who were also liquored up. And to make matters even better, the commentators did a good job broaching the subject that Diego's last game for Argentina was against Nigeria and after the game his piss test came up positive for cocaine. And that is supposed to be a bad thing? He's an international celebrity soccer player, OF-FUCKING-COURSE there is cocaine in his piss. Why not?
After the game, I began to prepare for the US game. First thing first, I made our apartment even more American-
Yes! Normally, our apartment is very American. We have big ass American flag hanging in our apartment. We also have a Barack Obama poster, a Martin Luther King, Jr. poster, some Bruce Springsteen albums are hung up in the kitchen, and the most American thing we have is a Jim Brown as Slaughter poster hung up as well. It is all very American, but we needed more American mojo than that for the World Cup. So up went Jon Jones, Houston Alexander, Kimbo Slice and, deaf as hell, Matt Hamill. Followed by "I want YOU for U.S. Army".
Then out the door I went to the grocery store and liquor store. I bought hot dogs, hamburger meat, rolls, potato salad, assorted bags of chips, french fries and onion rings. I then drove over to the liquor store. Since I was only positive that two friends would be showing up and then Dawgz later, I thought it would be ludicrous to get a half barrel keg. If you are uncertain about kegs, an actual keg of beer of is really called a half barrel keg. I couldn't get a half keg. That would just be ridiculous. So, I went on the side of propriety and only got a quarter keg. That works out to be 80+ beers. So I was buying 80+ beers for essentially myself and three other guys. *shakes head*.
I drove home to only be greeted by an insane kids festival at the local park. Every parent in the tri-state area with a kid apparently was there and taking up all the parking spots. After three trips around the block, I double parked my car in the street. I made sure people could get around me, but they weren't pleased. They beeped. Good lord did they beep. I knew I had little time before the parents got angry enough to maybe pelt my car with children's toys, so I had to make this quick. I put the groceries in the tub for the keg and put the ice and tap in there as well. I then ran that into my apartment. I ran back down stairs and grabbed the quarter keg. What a sight it must've been seeing me, KSWI Jordan, running through the streets with a quarter keg in hand zig-zagging around parents with small children.
There's the devil. I parked my car. And had about an hour to spare before the game started. In the end, four guy friends showed up and Dawgz showed up. It was six guys. Six guys getting real drunk. Truth be told, one of the guys didn't even drink. It was FIVE guys getting real drunk. Honestly, none of us even drank anything until after the USA vs. England. The team needed all of our focus, so the booze had to wait.
The game was pretty good. The US gave up a goal almost instantly. That was disheartening to see. It was just sloppy defense by the US. But after that, the US settled down and played well after that. Our team appeared to be athletically better than the Brits. Anytime there was a foot race to a ball, the US usually won. They were physical and they looked good the rest of the first half. Obviously, the highlight was Clint Dempsey's goal. The second half was frustrating to watch at first. The beginning 20 some odd minutes were rough, really rough. England was on the attack and the US got some breaks and none of England's offense proved fruitful. The closest moment for a US victory came in Altiore's one amazingly close shot on goal that banked off the left post. That would've been so sweet if that went in, but I'll take the tie.
Once the game ended, drinking commenced. Celebratory drinking. We ate hotdogs and onion rings and beer. Dawgz came back at like 6:30 or so. Dawgz jumped in with the drinking as well. At 8:30 or so, Dawgz started making hamburgers on the grill outside. He came back in and said that he just realized how drunk he was. In 2 hours, he was derrrunk. And so were the rest of us. This continued through the UFC PPV from 9pm until 1am.
The UFC fights were only memorable in that there is no way President Dana White can allow Chuck Liddell to fight ever again. Chuck should've stayed retired, and this fight proved that. The rest of the pay-per-view had some really exciting fights, but none will go down in history outside of that Chuck vs. Rich Franklin has to be Chuck's last fight ever in the UFC. He is a liability to himself out there. I will say that the Mirko Cro Cop vs. Pat Barry fight ended with a Mirko victory like I wanted, but I feel bad for Pat Barry. I met Pat Barry and he was very nice and friendly, so I am biased that I don't like seeing him lose.
I was drunk. I then put on Inglorious Basterds and continued to drink. About 3/4′s through the movie I finally stopped drinking and started interacting with folks on the internet. Not the best move, but not the worst I guess. Then I passed out in seemingly mid-sentence. When I woke up hungover on Sunday, my room did not look set-up as if I was ready to go to sleep. My laptop was still on and the blanket on my bed was only half-undone. I didn't need to worry about Simply Sleep. At some point, the beer took hold of me and drug me to sleep.
I spent Sunday watching World Cup and reading about backstage professional wrestling stories from the past few decades. It was a good day. Now it is Monday. Monday the 14th. Tomorrow will be a short post because of the holiday. Wednesday will be a guest post which you all should be getting comfortable with by now. And then some random ass post by me on Thursday and questions on Friday. Sound good to you all? Ok, good.