Well, I guess it is time to write this post. I have spent the past hour trying to find one picture in particular to make a point, but I can't find it. That's partially a lie. I googled the picture twice and came up empty. Then I went to the forums I originally saw it on and spent the next 38 minutes re-reading old posts of mine. I'm a pretty funny guy every once and awhile. Also, I'm a bit of a dick. Those people had it coming though with some of their lame threads. I used to post a lot on that board, but now I don't. That's partially their fault for being boring and your fault for draining me of any and all energy I have by forcing me to write 2000 words every morning. It's amazing I have the strength to get up and eat lunch when I'm done.
The board I post or posted on is Sherdog. It is an MMA forum, but I rarely if ever have posted about MMA on there. My last post concerning the subject was in a thread about what lightweight fighters could defeat BJ Penn (the guy who was making the other guy bleed in yesterday's post). The thread had a list of about 8 random lightweight fighters who he thought could beat BJ. I don't think any of them could beat BJ. My brilliant response to his thread "meh". That's it. Three letters. That's what they get from me nowadays. On the other hand, you get like 6000 million letters. Probably because most of you have boobs. The good kind. Sure some of them have boobs; the bad ones from eating too much birthday cake when it is not your birthday or anyone else's you know.
The majority of the time I spend/spent on that board was talking about chicas or shit talking other posters. Let's focus on las chicas. There are hundreds of threads on that forum titled "Would you hit it?" or some clever variation. Sometimes the "it" would be an obvious "yes" like Scarlett Johansson or Kate Beckinsale or Olivia Munn. Other times the "it" might be a joke one and it is a picture of some female body builder who has more testosterone coursing through her veins than I ever will at any point in my life. And sometimes it is a dude(!). Anyway, regardless of what is the "it" there are people who are on either side of the issue. There are people out there who say they would turn down Halle Berry and at the same time there are people who have a fetish for girls with huge pumped up muscles.
Me? Scarlett, Kate, Olivia, Halle? All the yeses. I'm blown away by deniers, the haters, the "I wouldn't do her with your dick" guys. I'm not sure if it is the thrill of saying "no" or talking shit or are these people that crazy delusional. I've mentioned before the idea of me saying one girl is hot does not make another girl I said is hot any less hot. There is room for hot chicks always. There isn't a set limit on how many girls you can say are beautiful or how many you would theoretically try sexing on an internet messageboard. So I think there are three people who would say "no": the shit talkers, the crazy and the finite.
The shit talkers just say mean ridiculous stuff for whatever reason. They know they will never meet Carrie Underwood let alone see her nekkid in their shower so they feel the need to discredit her by saying she has "pointy elbows" or "big ears". And it's like really? Is that what you are looking for? The elbows? How soft do the elbows need to be? So Marissa Miller's body is a 10 and her face is a 10 and let's say her elbows are a 4 (untrue, but let's just say that). You wouldn't "risk" having sex with her because of below average elbows? Really?
The "pointy elbow" type are part of the "crazy" bunch. The "crazy" is an amoeba like group because they stretch and morph. Some of these guys need a girl with a 2 ton butt and others need a girl with no tits. I don't understand all these rules. If she is hot then she is hot and you would hit it. The finite people are interesting as well. There has been one thread that was popular about Katy Perry and most importantly her breasts. She has nice breasts. End of thread. Or at least keep posting pictures of them, but how could you think otherwise? There were some haters, but the people that I find so fascinating are these finite people who would respond to this thread with another girl that they think has better breasts, por ejemplo Salma Hayek. Sure, hers look amazing, but that doesn't mean we can't stop and take a minute and talk about Katy's sweater puppies. There is enough room in this world for both of their large heaving racks. In a perfect world, their respective cleavage would mate and produce any even more amazing set of tatas.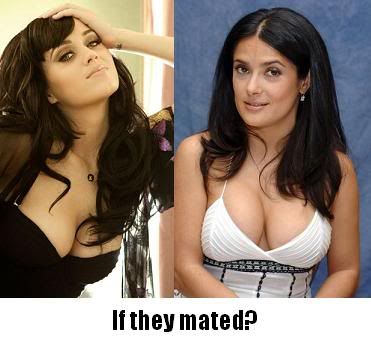 So my point is people are crazy for saying they wouldn't have sex with a beautiful person in a hypothetical situation. There is a good deal of consensus on a few women on the board. I would even venture to say there are a few that are upwards of 90%, but even then there is 10% percent haters. I think there are people out there that should be getting 99% approval. The 1% are the creeps who can only get off to being beaten with whips by some woman in a diaper or something. I think Jessica Alba should get "would hit it" approval at a near 100%. I tried writing an article about her for this site once. I was googling pictures of her to get a sense of what I was going to write about and after 10 minutes *blip* I blacked out. When I awoke I was in the copy room humping the color printer. That's how hot she is. I violated office electronics. The copier and I are still friends, but it just isn't the same.
There is a flip side to this. There are men that I believe should be at least a 95% approval "would hit" for women. At this point, I do realize I'm being discriminatory and not saying gay men and straight women. COME ON! I don't have all day to write this. Well I do have all day to write this, but you all demand it by lunch time and I'm not getting paid so I'm sorry if I'm defining everything in the stereotypical straight man and straight woman. I clearly think that you homo dudes with your ripped washboard abs would love kissing on these guys. Not only do I think you would be kissing on these guys given the opportunity like I think women would, but you should. Also if in a hypothetical situation where it is you, a fabulous gay man, versus some Susie homemaker straight woman and you two get offered one of these men naked and willing to do you then you should push the bitch out of the way and make a mad dash for the guy. I'm not saying "punch", just "push". A nice little shove that sends her stumbling while you get your legs underneath you to make that sprint for whatever guy it is. Ok? Anyway, you may already be guessing where I'm going with this.
This 95% approval is what I call "The Taye Diggs Corollary".
Why?
BOOM! That's why!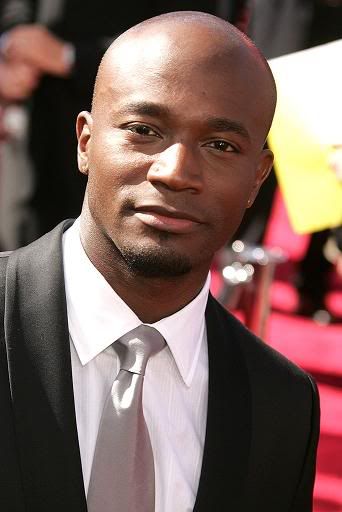 KA-BLAM! There's another one!
This has been mentioned and clearly needed its own post, I believe all women want to have sex with Taye Diggs. By all I mean at least the 95%. If you say that you don't want to have sex with Taye Diggs then you are either related to Taye Diggs or you're wrong. And I'm willing to allow for 5% "wrong" people. There are some clear answers in this world. Best country? USA. Best Metallica album? Master of Puppets. Favorite Power Ranger? Amy Jo Johnson. Outside of that, if 95% of people are on one side of a "debate" then why do you want to be apart of the other 5%? That's like rooting for the Hawks in the climatic finale game in The Mighty Ducks! You're not cheering for Gordon Bombay and his rag tag crew of hockey misfits!?! Come on in and join the team. We have plenty of room back here in "the flying V" for everyone.
Ok, so why Taye Diggs? I think Taye Diggs fits perfectly in a cross section between being an aggressively attractive man, famous and rich, but not pretentious about it. Generally speaking, I think most people know who Taye Diggs is, but they haven't been beaten over the head by his name or his celebrity like other actors. I could see people hating Tom Cruise. I think he is an amazing actor who has appeared in a lot of great films. He also is a complete jackass for being not only a Scientologist, but an insanely avid one. He also is real creepy with his enthusiasm and energy. I could see people being put off by Tom by the enormity of his fame and wealth that they don't even want to deal with him and in fact may actually dislike him for it. At the same time, I believe women who say they wouldn't sleep with him are ridiculous and liars, but let's just move past that. Taye is famous, but he isn't traipsing around telling women how they are supposed to handle postpartum depression or what religion to follow or jumping around on Oprah's couch.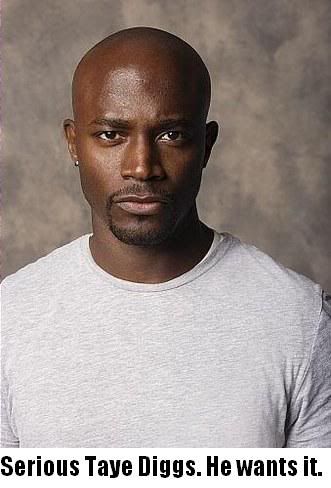 Taye's acting resume is also almost perfectly tailored for women to want to tear his clothes all the seconds of all the days. First and foremost, How Stella Got Her Groove Back. POW! Winston Shakespeare! You're kidding me right? They might as well have called him Dr. Wet Panties, Esquire. He's also played numerous love interests in The Wood, The Best Man and Brown Sugar. So we're making a movie? Ok. And we need a male love interest that is black, great looking, smart, dignified, wouldn't be surprised if he was literally rich or at the very least emotionally rich like he some how figured out life's purpose and is living his life in accordance to that and not the traditional definition of having a big house, do you know anyone? Taye Diggs. BAM! The character needs to sing? TAYE MOTHERFUCKING DIGGS! And yes, mothers would fuck him too.
Have you heard of RENT? Have you heard of Wicked? Because Taye Diggs has. He was in those damn shows. You know who loves Rent? Chicks and gay men. You know who loves Wicked? Chicks and gay men. You know who love Taye Diggs? Am I making myself clear? Taye Diggs may have been genetically created in a lab with lasers to be arguably the greatest choice for women to spread their legs for. The dude has been all over Broadway and chicks love Broadway. He can sing and dance and you know what else he is on?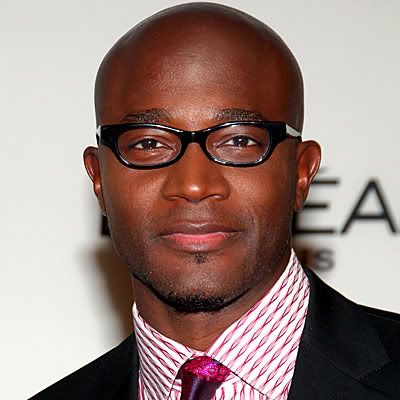 Television! He was on Ally McBeal and has done guest spots on other girl shows like Will & Grace. But, of course, the mother of all parts has been his side character on Private Practice. Taye Diggs is a walking/talking/dancing/singing/modeling/acting scented candle warm bubble bath vibrator of a man. And in that picture he is wearing glasses. You know why people have glasses because they need to SEE THINGS and what do people with glasses need to see WORDS and you know where there are a lot of words? COLLEGE! The dude went to Syracuse University. He plays a smart guy on TV and is one in real life. So we got – chick flicks, chick TV shows, chick Broadway, and this son of a beautiful woman is the damn owner of a BFA in Musical Theater from the fighting Orangemen of Syracuse. What else could possibly make this guy more of a catch?
He is from New Jersey.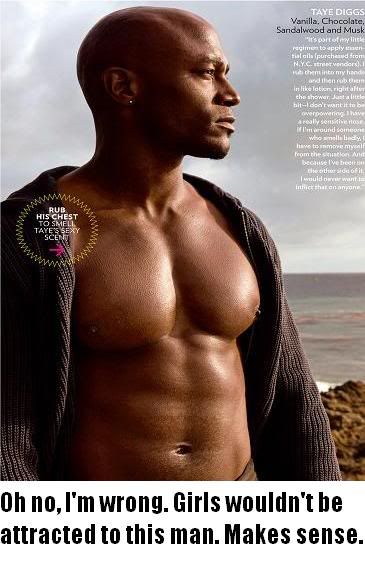 BLAM! BLAM! BLAM! POW! PCHOO! PCHOO! PSCHURR! PSCHURR! BOOM! RAT-A-TAT-TAT! DSHERRR! BOOSH! BOOSH! BRRUUMM! DISCH! KA-BLAM!
I really wish I knew how to write explosion sounds better and gun shots better. But yeah that happened. Taye Diggs is the perfect storm of man. I'm just saying he seems to me to meet every and all criteria I feel like I could think of. I could even add in that he is married and is a father and his wife is beautiful and talented and they met working together on Broadway and she isn't some random floozy chick. I think that is great stuff too. So all of that. All of this plus the way he looks thrown together and I think chicks should all say "yes" to Taye Diggs.
Personally, I like Taye Diggs for two movies: Go and The Way of the Gun. I also like Equilibrium and Malibu's Most Wanted. But Go and The Way of the Gun are great great flicks. I have watched both a lot. The Way of the Gun specifically is a movie I down right love. I love everything about that movie. Not really because of Taye, but he is good in it. Ryan Phillipe is good, James Caan is good, the storyline is good, all the action scenes are good. But Benecio Del Toro is the mf-ing man in that movie. As for Go, that movie is simply very enjoyable from start to finish.
In conclusion, Taye Diggs y'all. I don't see a single reason why a woman would answer "no" if she was asked if she would hypothetically have sex with him. I hear about those "freebie" lists for married couples. Who would your husband or wife have to allow you to sex with if given the opportunity? I get those and Taye Diggs doesn't need to be on those lists. You know why? Because he is a given. Taye Diggs is like accounting for gravity. He is already in the equation. If I was married and my wife had the opportunity to have sex with Taye Diggs then she have better have done it. God only offers a certain amount of chances in life and you need to seize them when they are presented. If she asked me if it was ok I would respond "do what you gots to do" or "yes".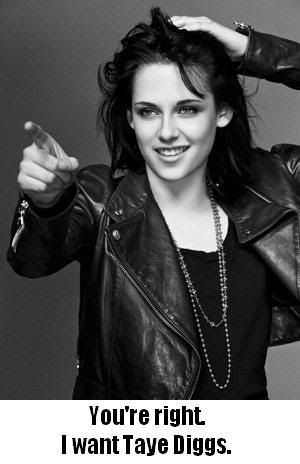 If my wife did have the opportunity to have sex with Taye Diggs and chose not to? I'm not saying we would get divorced. I'm not saying I would dump her immediately. But I would think about it. What kind of crazy woman have I married who would pass up the opportunity to have sex with Taye Diggs? It would really make me wonder what marriage I have gotten into. I mean we might get divorced or break-up. That could happen. It could also happen that we stay together and then for the rest of the time together I seriously question her decision making abilities like I had never questioned before. Hey, honey you should try the "orange chicken" from that new Chinese place. It's great. Hmmmm… "great"? I'm pretty sure having sex with Taye Diggs would've been "great", but you passed that shit up. What do you know about "great"? I wouldn't say it out loud, but I would be thinking it.
Are you apart of the willing and winning 95%? You should be.
Can you think of any others who fit "The Taye Diggs Corollary"?
It is so early! Did anyone know the world even existed this early in the morning? This may sound a little conceited or egotistical or solipsistic, but I was pretty sure that everything in the world closed when I went to sleep. Technically, I'm sleep walking/typing right now because of how ungodly early it is and Dunkin' Donuts was still somehow open. God bless those poor sons of bitches that made me a large coffee, bacon/egg white/cheese wrap, hash browns and, I finally caved, a PUMPKIN MUFFIN!
I am saving that muffin to eat in a couple hours. I'm hoping *fingers crossed* that the pumpkin will act as a sort of …. Cocaine … to keep me awake. I'm so effin' tired. I may try to snort the muffin threw a rolled up Hamilton. That would be such a waste though. It is so big and sticky and sweet and I just want to wrap my hands around the base of it and shove the big head of it in my mouth. Pumpkin muffins, that's what she said.
So today is supposedly "aggressive Thursday", which has to be the dumbest blog promotion of all time. And today, I'm not sure how aggressive I am. I am really sweepy (not a typo). I just need rest! If I'm aggressive about anything it is that I'm so fucking tired. Also, I didn't receive any bikini pictures yesterday. I'm pretty pissed about that.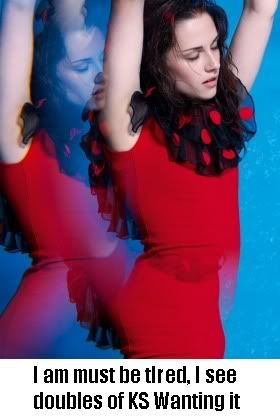 There are several topics I feel like touching upon. Actually screw that. I'm too tired to "touch upon". Maybe I can just lie upon these topics and after a couple minutes fall asleep on top of these topics or at least next to them. Maybe the topics can just touch upon me as I sleep. I'll sign some statement saying it was consensual. I won't claim rape on you topics. I don't know how much longer my limbs will be active. My brain has stopped sending signals to my legs, so my arms cannot be too far behind. So I'll just nap next to these topics. I'm losing all my energy now just imagining if I was asleep. I can't control my jaw anymore. It is just hanging open and my tongue is just hanging out along with it. Maybe I'll just lick these topics.
There are several topics I feel like licking upon today, so let's get 'er done!
Haikus
You fucking bastards!!!!!!
T'WAS Haikus killed my PArents!!!!!!
I NEVER FORGET!!!!!!!
Where are you going KSWI Jordan?
I'm taking a jet plane to the mythical land of milk and honey and smog: Los Angeles. This will not be my first time in LA and, most likely, not my last. I actually lived in Los Angeles for a little bit and I've visited there on half a dozen occasions. I will be attending a special gala of sorts. It is an event of the utmost glamour and sophistication. Some would say it will be as intellectually stimulating as a fantastical meeting at the acropolis with Socrates, Plato, Aristotle, Ptolemy, Julius Caesar, Augustus, Alexander the Great, Genghis Khan, Marco Polo, Sun Tzu, Leonardo da Vinci, Leo Tolstoy, Thomas Jefferson, Teddy Roosevelt, Jim Jarmusch, Michael Irvin, John Fogerty et cetera and me. Of course, I am referring to UFC 104: Lyoto Machida vs. Mauricio Rua.
CAGE FIGHTING!!!!!!!!!!!!!!
I have mentioned before my love of all things mixed, martialed, and artsed. I will be attending this event to watch the raucous octagonal fisticuffs as well as some other activities on the left coast. This is why there will be no posts on tomorrow and Monday or maybe very small posts. I feel it necessary to at least show you the men who are causing your duress. Wer ist Machida? Qui est Rua? De donde es la biblioteca?
Light-Heavyweight Championship (205 pounds) – Lyoto Machida (c) vs. Mauricio Rua
The Challenger:
Mauricio "Shogun" Rua is good looking.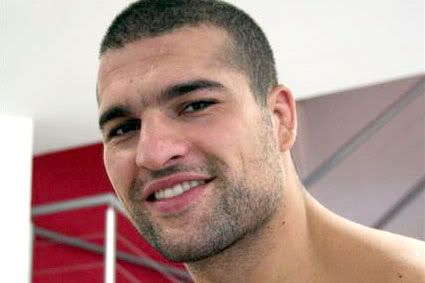 That's why you all should care. If I had to say, actually, I don't have to say anything – I want to say it. I say that Roger Huerta and Mauricio Rua are the two best looking guys in Mixed Martial Arts. Not only are they good looking, but they are great fighters which makes it a lot less awkward for me being a fan of both of them. "Shogun" is one of my favorite fighters. He is wildly exciting, he can be brutally violent and when he smiles it makes my heart flutter.
 

Hypothetically, if someone asked me how I think Mauricio Rua's day-to-day life should be when he is not training for a fight I would paint them this picture. I think "Shogun" has sex with multiple women at a time on top of a giant bed purely comprised of women he has already had sex with. That's how good looking of a man I believe "Shogun" is. I'm just saying.
The Champion:
Lyoto "The Dragon" Machida drinks his own piss.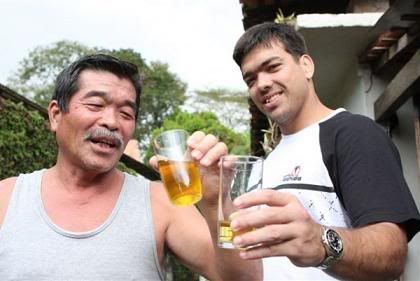 That's why you all should care. Lyoto is also one of the most amazing fighters ever. He is undefeated, he has never looked like he was losing any fight, he is fast as lightning and he is a strategic mastermind. It is really hard to imagine him losing. He picks apart his opponents like a game of chess. He is an enigma in both style and in ability. And as mentioned and shown, he drinks his own piss. That picture is of Lyoto and his father with what I'm guessing is warm glasses of their own urine.
Urine therapy is surprisingly more popular than you would think. Although I'm assuming you assume most people don't drink their own urine. Yes, "urine therapy" is a classy ass term for drinking your own tinkle, pee pee, golden residue. It is not massaging urine into your skin, taking urine baths, or talking about your inner most feelings to a big bowl of your piss. But for a person who does drink the stuff, I couldn't imagine that other nonsense would be too far behind. I really don't care about whether urine therapy works or not, my question is what do the chicks think?
Most decisions a guy makes in life revolve around whether or not this affects me getting laid. What about urine therapy? Would a chick hook-up with a guy who drinks his own urine? I mean Lyoto is a phenomenal fighter, in amazing shape, the pride of the fighting world, a champion in his own weight class, he is making more money each and every fight, but his breath may stink of asparagus penis water. So who would do a guy who drinks his own piss? And better yet, how nuts are the girls who would? Who is crazier?
Don't You Dare Call It "Frisco"
I will be in California, but no where near San Francisco, but I really want to talk about something that involves San Francisco. If only I had a blog that let me talk about anything I want no matter how off topic it is. Oh wait. I do have a blog. A bunch of ladies read it for no apparent reason every day even though I write about nothing that interests them. What a coup!?!
If/when I become the Emperor of the United States, did you know I would be the second?
Joshua Norton the very first. He was the first self proclaimed Emperor of the United States. What a fabulously true individual. Born in England and moved to the US in the late 1840's, Joshua Norton was batshit insane. How lovely? Norton wasn't always coo coo bananas. At one time he was a "business man". But he made some bad investments in Peruvian rice and we all know how that inevitably turns out. Ker-ay-zee.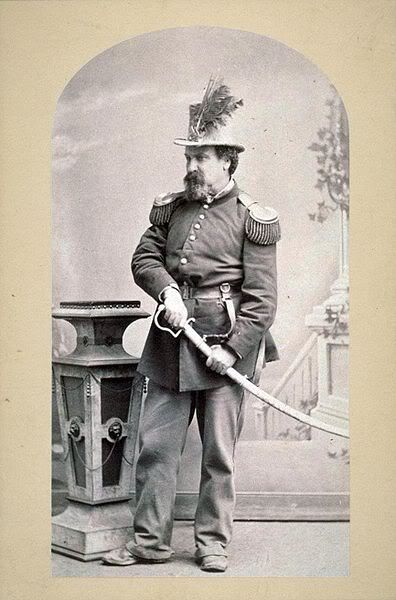 In 1859, Norton declared himself the Emperor of the United States. He sent letters to the local newspapers with this decree. At the time, he was a typical mentally unstable vagrant of the San Francisco bay community. But he had vision and apparently the title of Emperor. And he took the position remarkably serious. And so did the people of San Francisco.
The amazing thing is that the people of San Francisco loved Norton. Seriously, why wouldn't you? But this is a strange world so it isn't guaranteed what people will or will not like. They loved Norton though. He was the bestest crazy local celebrity. He was given that uniform by an American Army post. He would wear it around San Francisco inspecting the city. Cable cars, streets, the police officers. He would write decrees about what should be done in local politics or how the United States Congress should be taken by force. Some of his decrees were more lucid and talked of building a bridge to connect Oakland and San Francisco which did in fact get built. Norton was also well known for public speeches or at least ranting in the streets to anyone who would listen.
He also developed his own form of currency which people accepted. Pretty much everyone just let him do what he wanted. He ate for free, people gave him clothes and so forth. He also was a forward thinker about race and ethnicity. He believed in the integration of the burgeoning Asian population in San Francisco and later would add the title of "Protector of Mexico" to being the Emperor. He was even immortalized in literature as the inspiration for "The King" in Mark Twain's Adventures of Huckleberry Finn. I know that one, but I just read that Robert Louis Stevenson also wrote about him and so did his stepdaughter. So that's cool.
In 1880, Emperor Norton died literally on the streets of San Francisco. He collapsed on his way to giving a lecture. There are many rumors surrounding who Norton actually was. Some rumors mention royal lineage to foreign countries and unimaginable wealth. But he died a poor man and at first was going to be given a poor man's funeral. A local businessman's club raised money for a proper funeral for our first and only Emperor. Apparently, upwards of 30,000 people lined the streets to pay respect. And his grave to this day is marked "Norton I, Emperor of the United States and Protector of Mexico".  
I can't give my teachers credit for me knowing any of that. All credit goes to Neil Gaiman and his genius graphic novel The Sandman and, of course, the interwebz.
Other People Are Funny
http://www.life.com/image/91028027/in-gallery/34282/jessica-alba-is-bored
I had mentioned before that I wanted to do an article on how Jessica Alba wants IT… sometimes, but her ass wants it all the time. Life magazine didn't do that article, but their "Jessica Alba is bored" article is pretty funny.
It's so true. In photoshoots, she looks hot and wants it because she is supposed to – that's what she is getting paid to do. But most of the time Alba looks completely unenthusiastic. That's the whole point of KSWI, I can't find any moments even for a split second where Kristen Stewart doesn't look like she wants it.
I could lie to you. I could only cherry pick images of people wanting it, but at some point that game would end. People would start flooding the comments section and my email box not with witty haikus or telling me they want to fuck me or bikini pictures. It would be pictures of that person not wanting it. That can't happen with Kristen Stewart. She just wants it. All the time. Every time. We're all here to laugh, but it is the damn truth! Kristen Stewart wants IT.
Kristen Stewart wants it like a great ball of fire that engulfs the world into a raging inferno of catastrophic proportions that incinerates the walls of your office and stops inches from your face and lowers its temperature not to burn you, but just to keep you a little warm and then you reach out and grab a handful of it and it is soft to the touch like a big comforter and you pull yourself onto it and wrap the excess of it around you like a cocoon and you sleep. Oh God, I want sleep.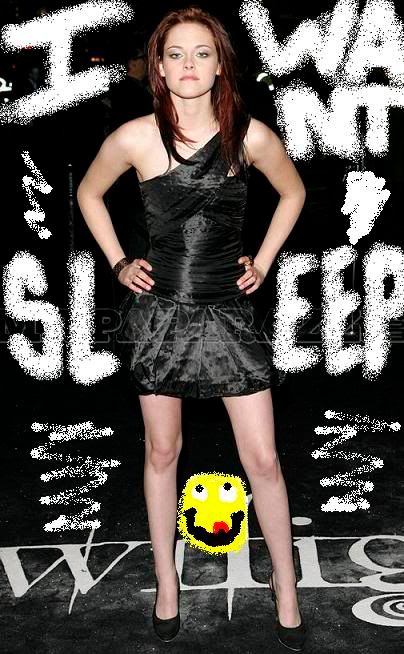 ……………………….
………………. 
 ………..
 …….
 ….
 ..
 .
Psych
It doesn't get much better than that.
This is how I imagined that going down. You were living your life. You were alerted to a new post on KSWI. I am not sure how. Maybe you just have KSWI up already open and every 20 minutes you hit the F5 refresh and pray that something new will appear. Maybe you have a sixth sense, a Spidey sense, that is like an electric charge to the back of your head when I click the "publish" button on wordpress. I'm guessing there must be a way for you to subscribe to this blog and it sends you an email alerting you when there is an update. Hopefully it only tells you that there is a new post and the title of the post because that would add to the hilarity.
You read the post title. You digest the information from it. "KSWI is no more!" Panic sweats, screams, breaking of objects, innocent bystanders attacked, but you read further and "psych". Ahahahahah… hahhah… hah… hmmmm… Fuck that guy. Who does he think he is? I am never reading this blog again. Until tomorrow.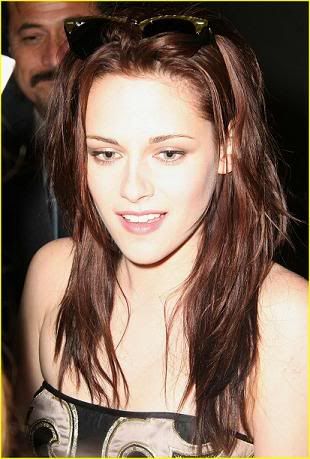 And here is your new post.
Today's post is not the final KSWI post. This website cannot end just yet. I have not accomplished all the goals or really any of the goals I have for this blog. I think the main goal of this blog would be to get officially recognized by a celebrity. Oh those beautiful celebrities. We all know that you have hit it big when a celebrity thinks you are cool or funny. Did Zack Efron just say "Kristen Stewart wants it"? I can die in peace. Zack Efron knows all that is funny and he is truly the greatest pop-cultural crucible and humor historian. I just want to know that Zack Efron thinks I'm funny. Is that too much to ask?
Or what if Bradley Cooper is photographed on a date with Renee Zellweger and they are both wearing "Kristen Stewart wants IT" t-shirts? I wouldn't even care about not getting any money for the shirts. I am not doing this blog for the money (is there money to be had in this blog? Because if there is tell me how. I need money). I am doing this blog for the unbridled recognition of my prolific wit. And maybe money. And maybe for a harem of wives. But it would be so cool to see Renee with Bradley because the two of them make more sense than Jennifer Anniston being in there. They are just strolling along with "Kristen Stewart wants IT" t-shirts looking hip and relevant like they live in Williamsburg, Brooklyn. They're so clever. Celebrities are just so interesting.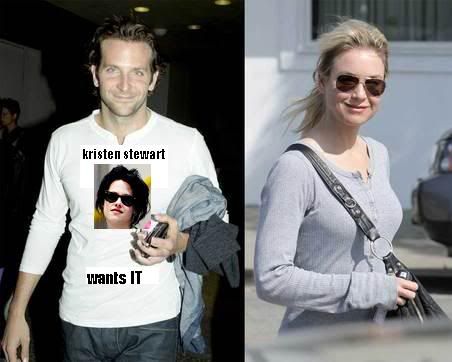 Anyway, I would love to see/hear/read some interviewer bring up the site and/or just say "So Kristen, do you want it?" That would be funny. The Twilight movie is coming out in a couple months and Kristen will be wanting it up even more on magazine covers, getting interviewed on Jay Leno et cetera. Don't you want to see Jimmy Fallon nervously giggling like a little school girl (which is what he is always doing) across from Kristen Stewart and then he says "Kristen, I've heard that you want it." Or something to that effect, I can't predict what genius comes from Jimmy Fallon. He is simply unpredictable.
Honestly, I'm really having a hard time writing this morning. I am back at work and I am sober. It feels like it has been a long time since that was a true statement. Friday feels like it was a decade ago and right now I have no energy. I have had a few ideas for what this post should be about, but the crazy is not flowing out of me this morning like it usually does. I tried to explain to someone else how I view myself and my writing. On the outside, I am pretty normal. I'm not the most normal, but I'm pretty normal. I keep it together and try to stay on topic when people talk. I am a great listener and I feel like I am flexible enough to talk about anything.
When I write, I write from my inner-monologue. That is where the insanity lives. With a blank page in front of me and the motor filled on maybe an undiagnosed case of ADHD starts churning and the wheels start to produce sparks. I can feel it creating a black oil that funnels into my veins. They trace from my head down my arms to my hands. The oil seeps out of my fingertips onto my keyboard. My fingers run wild on the slick keys and one page turns to ten and when I stop I feel like I have ran a marathon. I feel calm and almost exhausted. I feel like I weigh less.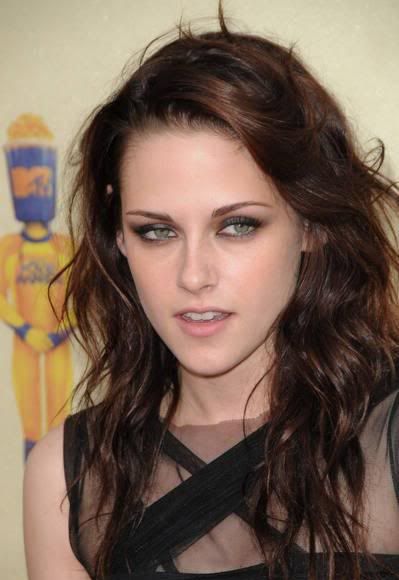 I do have a few ideas for this week, but none for today. Back to the goals, I am not expecting to meet Kristen Stewart. That is not the purpose of the site. I would be comfortable having a Voltaire/Catherine the Great relationship with her. The two of them were pen pals for years and never met. Kristen and I could send each other email updates about how our lives are going. I would send her one like "What's up? Work is boring. I keep watching the Where the Wild Things Are trailer over and over. I really think Spike Jonze is going to do a great job with this movie. For only being a 90 word children's story, it really looks like a well constructed movie for adults that grew up on Maurice Sendak's children's books."
And then she could send back an email like "Whaddup dog! (she talks like Randy Jackson in my head) I am still in Canada wanting it. We shot some scenes in the woods and I just wanted it the whole time. I then ate a turkey club sandwich for lunch and wanted it some more in the afternoon. Right now, I'm in my trailer wanting it. I'm really tired from wanting it all day today and yesterday and the day before that. If I can get some free time between wanting it I'll try to remember to watch that trailer. I'm going to take a nap to rest up for a long night of wanting it. Peace dog!"
If I cannot think of anything to write that will not impede on my other ideas for this week then I will write haikus. That is the most logical decision:
I feel the power
Swirling winds that will crush all
Kristen Stewart wants
Dear Twilight: New Moon
I plan to pay to see you
Please do not suck bad
Kristen Stewart's want
It cannot simply rub off
Nikki Reed never wants
Catherine Hardwicke
13's deleted lez scene
Send it to me now
 
A follow-up point
Stop making movies always
Just being honest
We spent the night close
Your embrace warmed my body
I love you, vodka
A follow-up point
I hate all life the next day
When I am with you
To Kristen Stewart
Why do you want it so bad?
But please keep it up
To loyal readers
Apologies for this post
I will try harder
And lastly,
It is not just her
We all want her to want it
It helps complete us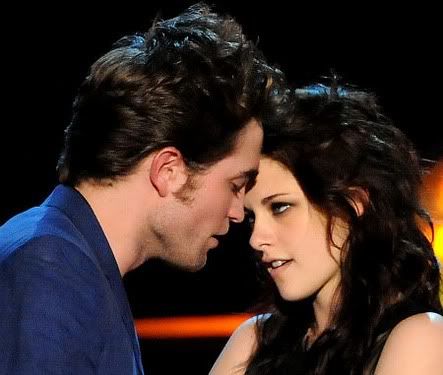 In conclusion, KSWI t-shirts? Or maybe just bras and thongs? Would anyone buy a KSWI t-shirt? Tomorrow's post I will be analyzing some Kristen Stewart pictures and the next day I will be writing about philosophy again then Friday is back to comments/questions. I just was having trouble putting together an idea for today. I was working on one idea, but I'm not 100% sold on the idea of "Jessica Alba wants IT sometimes, but her ass wants IT all the time" as a post for two reasons: 1. I get easily flustered and forget what I'm doing when I look at too many pictures of Jessica Alba and 2. I get even more flustered and forget what I'm doing when I look at too many pictures of Jessica Alba's butt.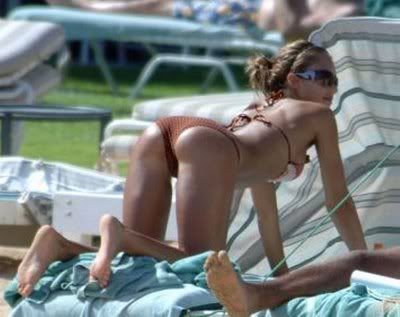 ~fin~